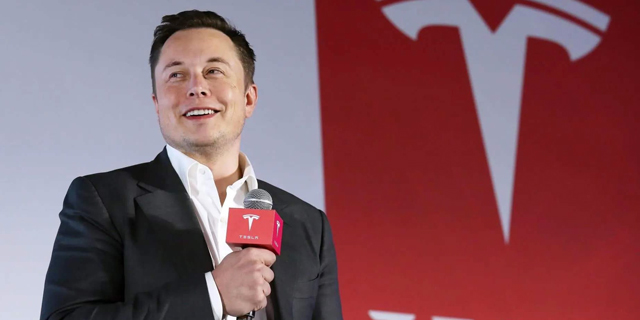 Who signed a $1.68 billion deal and what's next for Tesla's Israel rollout?
Israeli AI chatbot startup Spetz.io to be acquired by U.S. company Paradox.ai for $5 million
Tesla asks Israel to delay issuing its import license. The electric car company has not completed its rollout plan and wants to make it harder for private importers to sell cheaper used vehicles.
Read more
Tesla charging stations coming to Haifa, Eilat, Be'er Sheva, and Tel Aviv. The U.S. electric car manufacturer will be building charging stations for Tesla vehicles in Tel Aviv and Haifa, with ones coming to Eilat and Be'er Sheva during the second quarter of 2021, although delays are expected. Read more
Israeli AI chatbot startup Spetz.io to be acquired by U.S. company Paradox.ai for $5 million. Spetz.io is a chatbot program that uses AI to conduct customer automation and assists human resources departments in the recruitment process. Read more
Elbit to upgrade Greek air force training aircraft in $1.68 billion deal. The Israeli company, under contract by the Ministry of Defense, will provide Greece with 10 M-346 Italian aircraft, upgrade existing aircraft, and build and operate a simulator center. Read more
Interview | "2020 was the year we learned how to take risks." HoneyBook's co-founder and CEO talks about how his company that provides financial services to small businesses managed to thrive despite the blow of Covid-19. Read more
HR Post Covid | Hybrid office models? Just another day at SAIPS. While millions of companies have had to balance working remotely with occasional office visits during Covid-19, for the Israeli tech company it's been more of the same. Read more
Urban Aeronautics to provide four flying ambulances to Hatzolah Air. The aircraft will be available to use in 3-5 years after Urban Aeronautics' engineers work with Hatzolah's team to tailor the CityHawk to their specific requirements.
Read more
IAI successfully tests air and missile defense system tailored for India. MRSAM is an advanced path-breaking air and missile defense system that provides protection against a variety of aerial platforms.
Read more
Israeli cyber and intelligence company Rayzone embroiled in African mining dispute. Arbitration proceedings between business rivals reveal the company provides personal cyber services to private interests as well as states.
Read more
E-scooter service Bird will implement face recognition technology from Israel's AU10TIX. The Israeli technology will integrate within the scooter-sharing app to prevent fraud and underage riders.
Read more