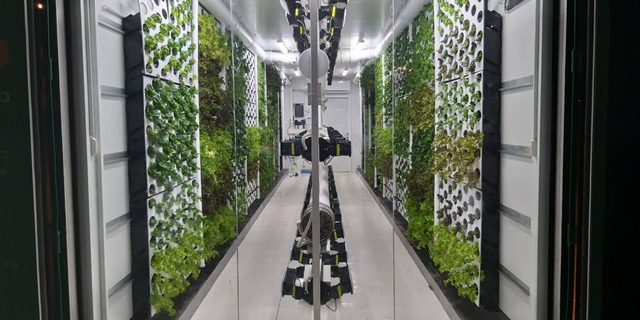 Vertical Field prepares to launch its topsy-turvy farms in Ukraine
The country's national distributor, Moderntrendo SRO, will promote the fields to more than 260,000 daily customers
James Spiro
|
12:11 06.01.2021
Agtech company Vertical Field, which specializes in vertical farming, has signed an agreement with one of Ukraine's largest agricultural distributors Moderntrendo S.R.O to deploy its vertical farms. The initial pilot will be conducted at Varus, one of Ukraine's largest supermarket chains, which currently serves more than 260,000 customers from its 95 stores in 25 cities.
"We are extremely excited about our partnership with Moderntrendo S.R.O which has led to the project with Varus and will lead to more projects in the near future with more chains in Ukraine," said Guy Elitzur, the CEO of Vertical Field. "One of the realizations that have surfaced during the Covid-19 crisis is the need to develop solutions that allow urban residents access to healthy food, with minimal human handling and without depending on transportation and shipping from remote locations. We are delighted to be able to provide- and expand access to- healthy, and high-quality vegetables grown right outside the consumer's door."
Vertical Field produces commercialized, soil-based vertical farms in containers that produce locally sourced vegetables. The indoor 'farms' can grow a variety of greens such as lettuce, basil, parsley, kale, and mint all year round, making them ideal for supermarkets, outdoor markets, and distribution centers.
"Today, we are creating a pilot project together with Vertical Field, which in the future will only benefit society, because the introduction of innovative and proprietary technologies for vertical cultivation of products for the urban ecosystem by Vertical Field is a new level in the Ukrainian market," added Bondar Denis, Director of Moderntrend S.R.O.
Last month, Vertical Field signed
an agreement
with Rami Levy, Israel's largest supermarket chain, to install its farms at multiple locations across the country. The company was formed in 2006 by Guy Barness who serves as its VP of Product.