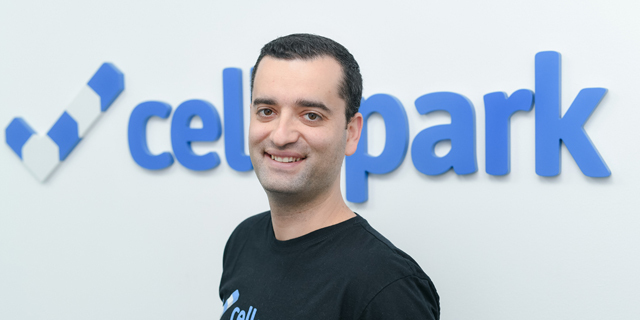 Cellopark will operate government-run app for electric vehicles
The company won a tender from the Ministry of Energy to operate an app that will list closest charging stations in order to help people deal with anxiety of "running out of gas"
Udi Etsion
|
16:12 06.01.2021
Cellopark Technologies will develop and operate a government-run app that will allow drivers of electric vehicles to locate the closest charging stations to their location. The company won a tender from the Ministry of Energy to provide the service, and it will become available over the next few months. Drivers of electric vehicles will get information about the closest charging stations, their pricing, if they are currently available for charging vehicles, and if they are properly functioning. The Ministry of Energy can acquire information through the app about the use of those charging stations in order to estimate their demand in real-time, and provide users with answers to those queries. Cellopark will be rewarded in accordance with the rate of charging stations that join the service.
Currently, several charging station companies are active in Israel including EVI-Sonol, EV-EDGE, Gingergy, Afcon, and others which
each operate their own apps that include location proximity, but only to their own stations.
The new app is part of the ongoing effort to relieve anxiety among electric vehicle drivers, who fear they will "run out of gas" and accompanies a Ministry of Energy effort to establish 2,500 such stations, whether fast or slow charging versions, with NIS 30 million ($9.4 million) government subsidy. So far, there are over 350 vehicle charging stations scattered across Israel, and more are expected to be built by the end of 2021. Those stations will provide the basis for the first statewide charging station network, and they will be constructed along main highways, and outside shopping malls, municipal buildings and work complexes. In 2020, about 1,500 electric vehicles were sold in Israel, and they comprise 0.7% of the auto market, while in Europe that figure is over 15%. Over the coming year, 10 additional new electric vehicle models are expected to arrive in the country from Tesla, from Chinese companies Evis and Seret, Skoda's first electric version, and others. The purchases of those vehicles are expected to jump to 4,000 units. Guy Selok, CEO of Cellopark said that "the company sees this collaboration and the rewarding of the tender by the Ministry of Energy as a strategic target for expanding the electric vehicle market and green transportation. As part of expanding driver services, Cellopark will be a leading player in the charging station market by providing an information and payment platform for drivers."
Ministry of Energy director-general Ehud (Udi) Adiri said that "the app will allow the public and those who drive electric vehicles to smartly plan their trips, while observing in real-time the availability of all charging stations that are active in Israel as part of our framework to promote electric transportation in Israel."
The Ministry of Energy is also working on legislation proposals for the next government that will streamline the issue of charging electric vehicles in Israel, such as changes that will make it easier for people to install home-charging stations in their places of residence.