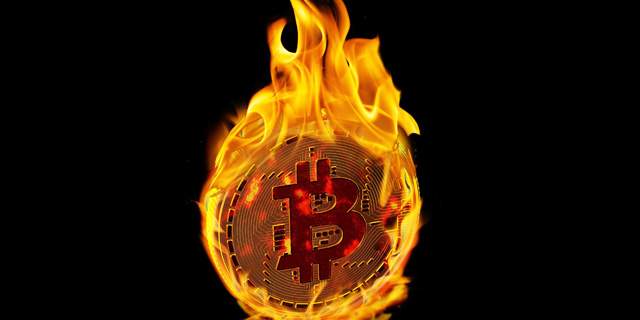 Who is coming for your Bitcoin and what elite military unit caused a big bang in the Israeli tech scene?
CTech Daily Roundup: How is technology and data helping Israel become the first country to vanquish Covid-19?
Unit 81: The elite military unit that caused a big bang in the Israeli tech scene. Veterans of the IDF's secretive technological division are the entrepreneurs driving major changes across the industry.
Read more
Q&A | How is technology and data helping Israel become the first country to vanquish Covid-19? Israel is well on its way to vaccinating its entire adult population and in exchange for delivering millions of vaccine doses, the government has pledged to give drugmaker Pfizer medical data on the millions of vaccine recipients from the health system's vast databases. Read more
Read more
HR Post Covid | Bringg: It's about the purpose, not the perks, says VP of People Strategy. When a global pandemic causes millions to work from home, Bringg finds its purpose in helping other businesses stay afloat. Read more
Interview | Israel's IMDT helping bring sports in 3D to your living room. The startup founded by Avi Shimon and Arnon Tadmor is collaborating with VR company Condense Reality on the development of a new system for streaming hologram-style 3D volumetric video.
Read more
How to land a tech job even if you didn't study computer science. Non-techie tech sector workers offer advice on what to do and not to do when searching for a job in the in-demand industry. Read more
The Yazamiyot community starts 2021 by celebrating female entrepreneurs. Among the prizes were "Most Promising Entrepreneur of 2021," "Most Promising Young Entrepreneur," and "Community Favorite." Read more
HR Post Covid | For Zesty.co, major growth means it's finally time to enter the HR game. The company avoided an HR team at first, but its 500% growth during Covid-19 forced them to reassess. Read more
Smart city camera solution Telicomm secures $1.3 million series A. The round, which was led by SIBF, will help develop its 'Video over Cellular' technology for smart cities. Read more
Is the tax authority coming for your Bitcoin? The Israel Tax Authority defines cryptocurrency as an asset and demands 25% on any profits; its cyber department keeps a watchful eye out for those who forget to pay. Read more
Cyber threats force Israeli Tax Authority to limit access from abroad. Besides the account details of countless tax-paying Israelis, and the massive sums it collects, the authority also has a vast amount of data about businesses run by Israelis, both locally and abroad. Read more
CES 2021: Small, remote, and lackluster. It seems like we will have to wait for the pandemic to pass before we can get the new toys we so desire.
Read more
Opinion | M&As with Europe are being overlooked by Israeli tech ecosystem. "There is a venue for growth equity, private equity or rolling-up into a larger European entity," says Joey Sabet. Read more
Appointments | Melio welcomes Michael Brous and Nir Galon as its two new VPs. The two come from Airbnb and Intuit and will serve as VP of Business Development and VP of Product, respectively. Read more
Opinion | Happy Bat Mitzvah Bitcoin! My how you've grown. 12 years on, the world's top cryptocurrency is affecting the lives of more and more people and increasingly finds itself under state scrutiny.
Read more