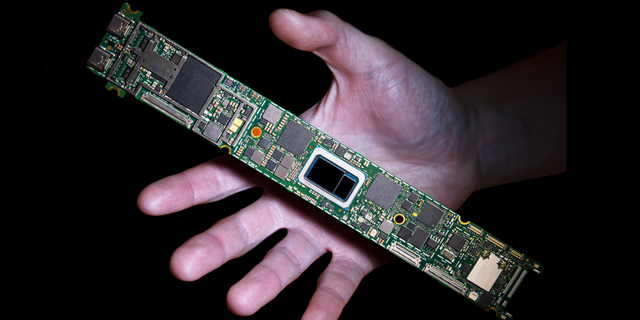 Intel reveals new made-in-Israel processors at CES
The U.S. tech corporation announced a slew of new products during the prestigious annual event, including Rocket Lake and Alder Lake processors developed in Israel
Raphael Kahan and James Spiro
|
11:36 12.01.2021
Intel's press event at this year's CES may have lasted just 30 minutes, but it was enough for the tech corporation to announce some 50 new processors belonging to four different families of products, with two of those, Rocket Lake and Alder Lake, being developed at Intel Israel. The new processors will be integrated in a wide range of computers, including Chromebooks, and desktop and laptop gaming computers. Intel also announced that its new 11th-generation H-series processors for super-thin gaming laptops should arrive in the first half of 2021 and the company also showed off the Acer Chromebook featuring an Intel Evo design, which also includes an 11th-gen Intel Core processor.
Intel displayed its new N-series Pentium Silver and Celeron processors for the cost-sensitive student laptop market. These chips are now being built with Intel's newest 10nm manufacturing process, which is set to improve their performance.
Lior Div, CEO and Co-Founder, Cybereason, described how the collaboration "bolsters our long history and industry-leading capabilities in detecting and eradicating ransomware."
"Together with Cybereason's multi-layered protection, businesses will have full-stack visibility from CPU telemetry to help prevent ransomware from evading traditional signature-based defenses," added Stephanie Hallford, Client Computing Group Vice President and General Manager of Business Client Platforms at Intel.