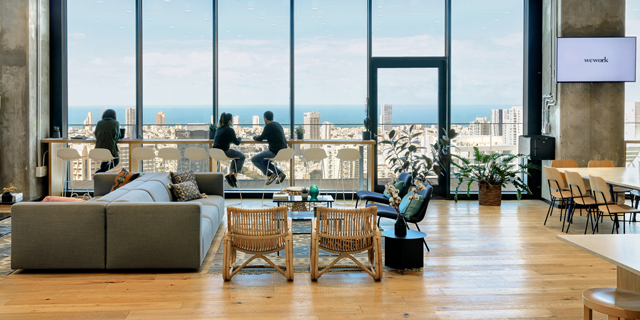 Who announced a new $170 million fund and which company is weighing going public at a $1.5 billion valuation?
CTech Daily Roundup: Post-pandemic, WeWork used Data-driven insights to determine the Future of Work
HR Post Covid | Post-pandemic, WeWork used Data-driven insights to determine the Future of Work. As Covid-19 closed offices around the world, shared office space company WeWork had something to help it revamp its business model: feedback from 500,000 members. Read more
Israel's one of a kind healthcare system is a rare opportunity for Pfizer. The 25 years of accumulating digital medical data can help Israel optimize its Covid-19 vaccination campaign and benefit all of humankind, says Orli Tori, a partner at Triventures ARC.
Read more
Read more
Glilot Partners announces new $170 million fund to invest in growing tech companies. The Israeli VC fund, which until now has focused on startups, plans to invest between $20-$50 million in 15 mature companies; former M12 partner to lead new investments.
Read more
WhatsApp's new privacy settings Signal change for instant messaging. After Facebook updated its privacy settings for WhatsApp, concerned voices from Israel and the world start pondering an alternative. Read more
McAfee to shut down Israeli development center. Employees told layoffs are imminent; the company raised $740 million in 2020 Nasdaq IPO.
Read more
Online mental therapy provider Talkspace weighing going public via SPAC at $1.5 billion valuation. The NY-based company that was founded by Israelis, is considering using a shelf company created by Wall Street veteran Doug Braunstein. Read more
The BIRD Foundation invests $1.5 million in two homeland security projects. The funding will go to Israel-U.S. tech collaborations in the fields of electromagnetic imagining and 3D mapping.
Read more
Intel reveals new made-in-Israel processors at CES. The U.S. tech corporation announced a slew of new products during the prestigious annual event, including Rocket Lake and Alder Lake processors developed in Israel.
Read more
Analysis | Mobileye's Shashua makes sobering predictions on future of autonomous vehicles. Announcements promising an autonomous car for every worker by the year 2025 are no longer being heard, with Shashua now saying that "one in every 10 cars will be autonomous by 2030." Read more