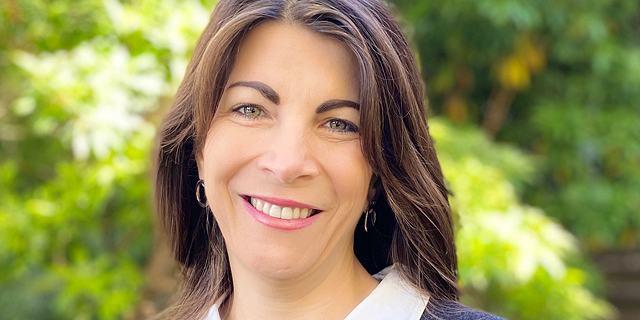 Interview
"Our nasal spray is like a hand sanitizer for your nose and can block 99.9% of Covid-19 viruses," says CEO
After new Covid-strains emerge, SaNOtize's nasal spray is being used in clinical trials in the U.K. and Canada, with plans to be rolled out in the U.S. soon
Yafit Ovadia
|
10:42 13.01.2021
Canadian healthtech company SaNOtize, led by Israeli co-founder and CEO Gilly Regev started its clinical trials in the U.K. for its new anti-Covid-19 nasal spray on Monday. Its non-prescription nasal spray is capable of preventing 99.9% of Covid-19 viruses from entering the body, according to recent findings from the company's R&D center in Vancouver, Canada. It is currently being tested in laboratories in a few locations in the United States, including Colorado State University at Fort Collins and at the Institute for Antiviral Research at Utah State University. The treatment contains nitric oxide, which is naturally produced by the body and contains strong anti-microbial properties that have an effect on the SARS-CoV-2 virus (Covid-19). By administering it directly to the nasal passages via a nasal spray or a liquid that can be gargled, it has proven effective at eliminating those viruses. Currently, parallel clinical trials are being conducted in Canada and at Ashford and St. Peter's Hospitals in Surrey, southeast England. They are scheduled to take place in the U.S. within the coming months. Over the past month, as new strains of Covid-19 began to spread across the U.K., SaNOtize's clinical trials could not have arrived at a more urgent time, as the U.K. government is rushing to contain the pandemic.
CTech spoke with SaNOtize's Regev about her company's product and how it revolutionizes typical Covid-19 treatments. Regev holds a PhD in biochemistry from the Hebrew University of Jerusalem and has held a number of leading positions for biotechnology companies.
What is the mechanism that it uses to prevent viruses from entering the body? We've seen similar attempts to create a gel-like layer in the nasal cavities to block viral entry, does it use a similar method?
"This is not just a barrier. It releases a certain amount of nitric oxide (NO) which is an antimicrobial agent that kills bacteria and is an efficient broad-spectrum anti-infective agent, or prevents infections. It has been reported to have antimicrobial activity against bacteria, yeast, fungi, and viruses, and has a direct effect on virus particles prior to infection as well as host cells that have already been infected by viruses. NO can also cause changes in surface glycoproteins, and bind and block essential viral receptor sites on the host cell. These changes can interfere with host cell fusion, prevent infection, and release viral particles from host cells that have already been infected."
She added that a recent publication in a scientific journal noted that NO is the only substance out there that has a direct effect on SARS-CoV-2. "It has also been known to act as a receptor inhibitor in cells in the nose, which is mainly where the virus enters the body," she said. That is one of the primary reasons why masks are meant to be worn while covering the nose.
Is your product just for at-risk populations or those traveling or in public places?
"We want everyone to carry this nasal spray in their pocket, just like they carry a hand sanitizer. Every time you go on a plane, public transit, or a child's daycare – you'd spray before and after. It won't only prevent Covid-19, but also the common cold and the flu."
"We have a platform technology that has been present since 2017. We envision using this technology broadly in treatments or in the prevention of diseases such as chronic sinusitis, acne, onychomycosis, strep throat, diabetic foot ulcers, the common cold, and the flu. As with many young companies, we needed to focus our resources on just a few treatments. When Covid-19 started we were about to start a clinical trial for diabetic foot ulcers, which was funded by the U.S. military, and are currently in the middle of a phase 2 trial for sinusitis. Since we already had a lot of data ensuring that our sinusitis treatment was safe, we directly went into phase 2 trials for our nasal spray product in Canada in April 2020."
She noted that her company, of which she is a co-founder, SaNOtize Research and Development Corp. believes that nasal sprays could prove more effective in preventing the flu, but preventative trials are highly expensive. When the pandemic hit, the company decided to pursue starting those trials in an effort to help combat the spread.
"We believe that everyone who will use this spray, on a daily basis, will not get infected and that people who are already infected and are still early on in the disease, can improve quickly by using the spray."
Why are the clinical trials being administered in the U.K., does it have something to do with the new British Covid strains?
"Our trials began in Canada in May 2020. We have completed a 140 patient trial with 100 patients using SaNOtize's treatment with 40 in a control arm. We have shown very strong data that proves that a patient is safe when administering our product, and no one in the treatment arm has become infected, even though they were all high-risk," she said, noting that it was given to healthcare workers who are routinely around infected people. "We had some strong support in the U.K. and thus decided to do our first trial outside of Canada there. We do have other trials planned for Canada, the U.S., and Israel," she said adding that those plans have yet to be announced.