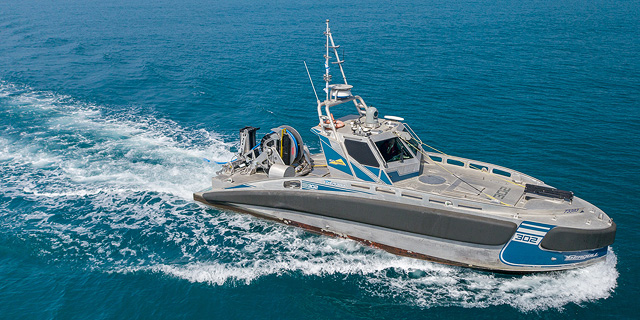 Who raised $400 million and what blocks 99.9% of Covid-19 viruses?
CTech Daily Roundup: Vdoo raises $25 million in extended series B round
Israeli fintech startup Rapyd completes $400 million funding at $2.5 billion valuation. "We ended 2019 with sales of $20 million and reached $100 million in 2020. We will at least double or triple that in 2021," said co-founder Arik Shtilman. Read more
Vdoo raises $25 million in extended series B round. Cybersecurity company plans to use new capital to expand its services and hire additional sales and marketing employees.
Read more
Read more
Tesla-Israel turns to tech companies to lease electric vehicles. The services Tesla is offering include car maintenance, charging services, and auxiliary garage services as needed. Some 40%-60% of sales in the electric vehicle market are for entire fleets. Read more
Interview | New nasal spray is like a hand sanitizer for your nose, pledges to block 99.9% of Covid-19 viruses. After new Covid-strains emerge, SaNOtize's nasal spray is being used in clinical trials in the U.K. and Canada, with plans to be rolled out in the U.S. soon. Read more
Appointments | Corsight AI appoints Giora Eiland to its Board of Directors. The company was established as a joint venture between Cortica and Awz Ventures in 2019. Read more
Matricelf, the maker of 3D printed heart, named regional winner of the Startup World Cup. The medical startup will compete against 60 other countries in Silicon Valley at the end of the year. Read more
Elbit-made unmanned navy vessels coming to the Asia-Pacific arena. The company announced the sale of its Seagull autonomous boats to an undisclosed country.
Read more
Analysis | New CEO injects much-needed hope to floundering Intel. Pat Gelsinger will try and return the U.S. tech giant to its former glory after achieving resounding success at VMware.
Read more
Yitzhak Tshuva sells his shares in Israeli broadcaster Keshet. His 22% stake is set to be purchased by a new investment fund led by Ravid Kimia. Read more
Appointments | SQream appoints Benny Yehezkel as Chief Revenue Officer. Yehezkel joins the data analytics acceleration platform from
20 years experience in executive management. Read more