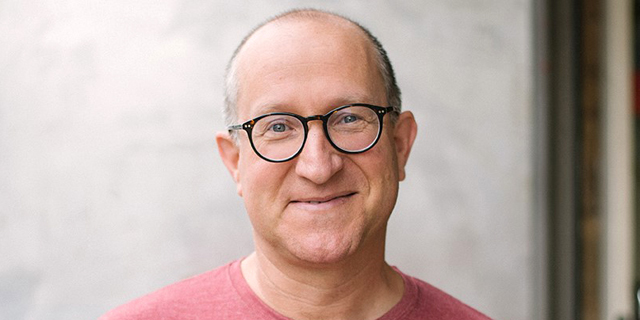 Interview
The Bitcoin bull is raging and StarkWare aims to ensure blockchain follows suit
The Israeli startup has developed a cryptographic solution it believes can solve the problems of scalability and privacy hampering distributed ledger technology
Allon Sinai
|
08:45 18.01.2021
It may take another 10-20 years, but blockchain technology is going to revolutionize the world, much like the internet did, says Eli Ben-Sasson, the co-founder and president of Israeli startup StarkWare. He founded the company in 2017 with Uri Kolodny (CEO), Michael Riabzev (Chief Architect) and Alessandro Chiesa (Chief Scientist), aiming to use zero-knowledge proof to solve the inherent problems of blockchains. "Our mission is to solve two burning problems of permissionless blockchains and these problems are scalability and privacy. Through our core technology which is called STARK, we have the ability to solve both of these problems. Both the scalability, which is very limited today, and privacy as these blockchains are very open and transparent," Ben-Sasson told CTech. "It took the internet 20-30 years to become essential and for businesses to move there. The Bitcoin whitepaper was published in 2008 so we still have 10-20 more years to go to be adopted."
Blockchain technology is the brainchild of the person or group known by the pseudonym, Satoshi Nakamoto, the inventor of Bitcoin. Blockchain plays a core part in securing Bitcoin and has since been expanded to numerous fields. Apart from Bitcoin, the most used and famous permissionless blockchain is called Ethereum, and that is where StarkWare is currently placing its focus.
Cairo
. "I hope that by the end of 2021 and mid-2022 we will see a lot of independent applications that our customers will be doing without our intermediation, but by using our technology," said Ben-Sasson. StarkWare is just one of numerous Israeli companies operating in the blockchain space, with at least three Israeli blockchain startups recently announcing the completion of major funding rounds: Unbound Tech, Celsius, and FireBlocks. Blockchain payments infrastructure startup Simplex also recently launched its latest products. "In Israel, we are definitely good in things that involve cutting edge security and cryptography," said Ben-Sasson. "The powerhouses of Unit 8200 and steller academic institutions that we have and the fact that you have all these amazing researchers in cryptography and theoretical computer science gives you a big head start. I would say this is another area of computer science and cryptography in which Israel is naturally a world leader." Nevertheless, Ben-Sasson believes the space could advance far faster should it receive help from local regulators. "I think that one thing that could really help is if Israeli regulators help, or at the very least do not interfere. There are quite a lot of challenges for blockchain companies. For instance, it is very hard to find banking services. There is a lot of regulatory unclarity in the crypto space," said Ben-Sasson. "There are certain areas like banking and regulatory guidelines that we are falling behind. For StarkWare, it is much easier to open and operate bank accounts in the U.S. than it is in Israel and that is very sad and troubling and is something that is true for all the companies in the crypto space. "My guess is that there is a lack of leadership from the Bank of Israel and regulatory bodies. There were also some anti-money laundering incidents in the past, that are unrelated to blockchain, in which Israeli banks had an unpleasant experience," added Ben-Sasson. "Because there were some issues that were related to AML, now the regulators and banks are taking a very conservative stance which is harming this particular industry and that is very unfortunate."