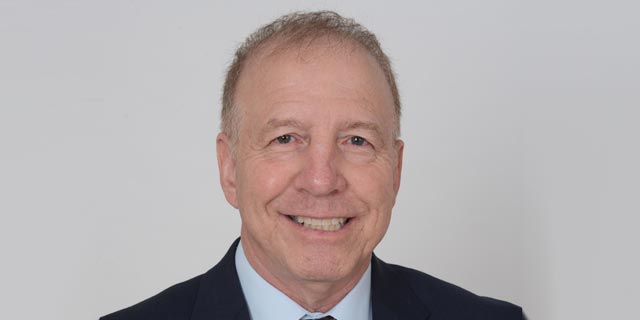 BIRD Foundation approves $7.45 million funding for eight new projects
The new additions bring the total number of approved projects to more than 1,020 over 43 years
James Spiro
|
11:53 19.01.2021
The Board of Directors of the Israel-US Binational Industrial Research and Development (BIRD) Foundation has approved $7.45 million in funding for eight new projects between American and Israeli companies. In addition to the grants from BIRD, the projects also have access to private sector support, boosting the total value of the projects to more than $18 million.
The eight projects that were approved bring the total number of projects that the BIRD Foundation has approved over 43 years to 1,020. In total, it has invested more than $350 million and generated sales of more than $10 billion.
Aero-Magnesium (Ein Harod Ihud, Israel) and Safran Seats USA (Gainesville, TX) - which will develop weight reduction solutions for aircraft seating applications based on magnesium technologies.

AIO ME (Tel Aviv, Israel) and Finastra Financial Technology Corporation (New York, NY) - which will develop a next-generation Loan-Origination-System to automatically collect and verify customer data while maintaining regulatory compliance.

Ayecka Communication Systems (Kfar Saba, Israel) and Envistacom (Atlanta, GA) - which will develop a Satellite Communication and 5G Virtual Modem Edge Device to help waveform technologists and service providers to input digitized proprietary waveforms for wireless transmission.

BeeHero (Tel Aviv, Israel) and Tauzer Apiaries (Woodland, CA) - which will develop a smart pollination platform for better crop yields.

ContinUse Biometrics dba Donisi Health (Tel Aviv, Israel) and Dell Technologies (Round Rock, TX) - which will develop a miniature optical module for health parameter sensing.

Kitov Systems (Rosh Ha'ayin, Israel) and Capvidia NA (Houston, TX) - which will develop the CAD2SCAN, a process for using the digital 3D CAD model to automate visual inspection in production.

Marpé Technologies (Haifa, Israel) and Nortech Systems (Wayzata, MN) - which will develop a total-body Tele-dermatology scanning system.

Squalus Medical (Caesarea, Israel) and Fortec Medical (Hudson, Ohio) - which will develop an innovative epilepsy laser treatment.

The eight projects were reviewed by valuators appointed by the National Institute of Standards and Technology (NIST) of the U.S. Department of Commerce and the Israel Innovation Authority.
The BIRD Foundation helps promote collaborations between American and Israeli companies in a myriad of technological fields In addition to providing conditional grants of up to $1 million for approved projects, it also assists by working with companies to identify potential strategic partners and facilitate introductions.