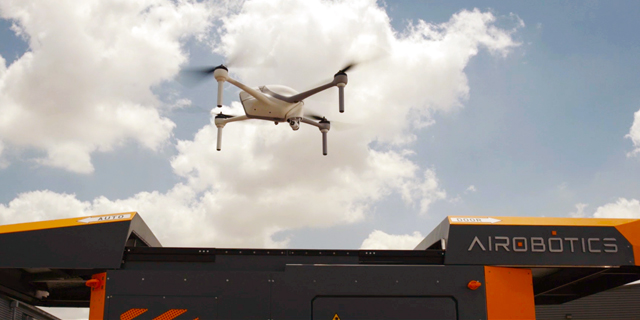 How much will Taboola be worth on NYSE and who became Israel's newest unicorn?
CTech Daily Roundup: "The work we'll do in space will closely relate to our life on Earth," says Israel's first private astronaut
Taboola signs deal to go public on NYSE via a SPAC at $2.5-3 billion valuation. Four months after the planned merger with Outbrain fell through, Taboola CEO confirmed the Israeli content recommendation platform is heading to Wall Street.
Read more
Completing a $110 million funding round, B2B payments company Melio becomes Israel's newest unicorn. The company, now valued at $1.3 billion grew by 2,000% courtesy of Covid-19, aims to recruit 300 new employees this year.
Read more
How much will a new Tesla cost you in Israel? The company is considering reducing the NIS 295,000 price tag for the basic Model 3 to encourage competition with existing brands; service center to be unveiled soon. Read more
Arkin Holdings turns focus to digital health, eyeing investments in early-stage startups. With $1.5 billion in assets under management over four funds, the Israeli company is a leading investor in the life sciences and pharmaceutical sectors.
Read more
Airobotics planning to raise $50 million at $240 million valuation in TASE IPO. The drone manufacturer has raised $132 million to date and is in the midst of building a center in Dubai. Read more
Electronic Excess: Microsoft research finds employees spend 11 hours a week handling emails. "An employee receives on average 620 a week, with each email taking up roughly a minute of their time, this harms productivity,' says National Technology Officer at Microsoft Israel.
Read more
IAI signs two deals supplying Heron MK II UAV Systems to undisclosed Asian country. The two deals will see Israel Aerospace Industries lease one of its unmanned aerial vehicles (UAV), and sell another. Read more
New post-accelerator for Arab entrepreneurs in Israel launched by The British Embassy in Israel and PresenTense. MoveUp will assist 10-12 Arab entrepreneurs for two months, advance their levels of product development and provide guidance for projects. Read more
Israel's Dynamic Infrastructure heads down under to deploy AI bridge maintenance. The SaaS solution helps municipalities and private developers track the health of bridges and tunnels using AI. Read more
Report: Israelis must overcome 'perceived barriers' when seeking EU investments. The report, titled 'Support to strengthening of investment opportunities in EU-Israel economic relations', explores economic and cultural aspects between the regions. Read more
"The work we'll do in space will closely relate to our life on Earth," says Israel's first private astronaut. Eytan Stibbe discusses his upcoming mission during Israel Space Agency's opening event in marking Israeli Space Week. Read more
Opinion | The Israeli cannabis industry needs only one thing: certainty. If the Israeli legislator wishes to see the field of cannabis utilized to the fullest, local legislation needs to formulate a consistent, decisive, and clear policy which removes obstacles. Read more
HR Post Covid | For Microsoft Israel, Covid-19 success rested in its Teams. As the world went to work from home, Microsoft was sitting on its very own video platform to conduct virtual meetings: Teams. Read more
Opinion | How a perfect storm of disruption is upending the banking industry. Covid-19 has accelerated change in the banking industry, but that's just the beginning. Read more