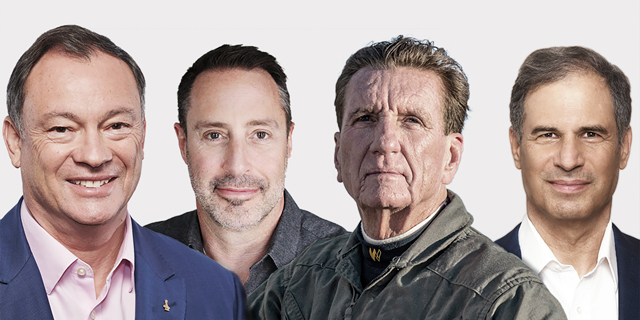 New details emerge about Israeli astronaut's upcoming space mission
The January 2022 Israeli-side of the mission will be dubbed "Rakia," after the diary of fallen astronaut Ilan Ramon written aboard the Columbia shuttle; two North American entrepreneurs to join Stibbe in flight to ISS
Yafit Ovadia
|
20:51 28.01.2021
Israeli astronaut Eytan Stibbe and mission commander Michael López-Alegría will be joined by investor Larry Connor and philanthropist Mark Pathy when they blast off to the International Space Station as part of Axiom Space's first manned private Low Earth Atmosphere mission, the company announced on Thursday during the concluding events of Israeli Space week at the Ramon Science Communications Conference sponsored by the Ramon Foundation and Calcalist.
The four astronauts will fly aboard the SpaceX Dragon capsule with Connor in the pilot's seat and Stibbe and Pathy serving as mission specialists when they take off for the mission which has been pushed back from October 2021 to January 2022.
$50 million sum
for his flight seat. "We sought to put together a crew for this historic mission that had demonstrated a lifelong commitment to improving the lives of the people on Earth, and I'm glad to say we've done that with this group," Axiom Space President & CEO Michael Suffredini said, noting this will be the first of many missions to the ISS. Axiom Space is the commercial space industry's only full-service orbital mission provider for private and international astronauts, and provides training, transportation, mission planning, hardware development, life support, medical support, crew provisions, safety and hardware certifications, on-orbit operations, and overall mission management. It also has plans in the works to construct the first private international space station and make it operational by 2025.