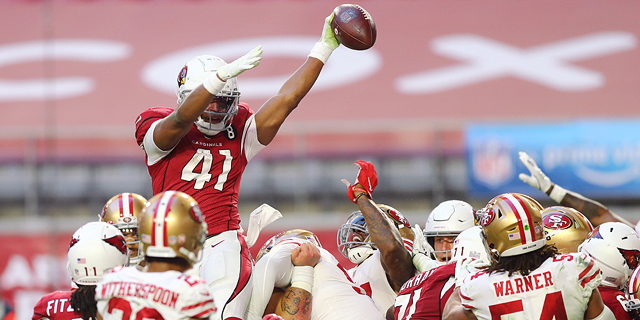 Opinion
Top 9 tech areas that are changing sports in 2021
The sports industry is one of the last industries to be truly disrupted by technology and the recent crisis is the catalyzer that will introduce radical innovation in the sports world
Oren Simanian, Tomer Yehudayan and Nathan Moyse
|
11:11 01.02.2021
Before we provide our perspectives, let's allow the 2020 figures do the talking:
1. NFL fans placed nearly 25% higher importance on consuming information related to fantasy sports and games than fans from other leagues (Source: Deloitte).
2. FC Barcelona's $1.3 million initial fan token offering on Socios.com in June 2020 was sold in less than 20 minutes (Source: Sports Tech Nation Summit 2020).
3. The aggregate market value of the 500 most valuable soccer players has decreased by 9.6% between February 2020 and January 2021 (Source: KPMG).
4. The F1 Esports – Virtual Grand Prix series achieved a record-breaking 30 million views across TV and digital platforms during the lockdown period.
5. 23.8 million households outside the US checked out The Last Dance documentary in its first four weeks on Netflix (source), while the original premiere TV audience in the US averaged 5.6 million viewers per episode (Source: ESPN).
Yes, like any other industry, the sports industry experienced a massive change in the last year. Despite the restart in most sports leagues after global lockdowns in the spring of 2020, the majority of the world's arenas and stadiums are still empty in what we now call the "new normal." In parallel, many activities such as sponsorships and partnerships sped up their transition from offline to online, while eSports experienced skyrocketing growth.
9. New types of online and co-creation sponsorships
The recent crisis has deeply affected physical sponsorships, as matches were halted and stadiums closed. Even with matches resuming, most sponsorships will now happen online and to a great extent on social media. Authenticity is therefore key to reach fans on social media, and co-creation sponsorships enable brands to enter fan communities more easily.
Most of these highlights are of course interlinked with each other and are characterized by the acceleration of the digital and technological transformation that sports organizations are facing since the beginning of the Covid-19 crisis. The sports industry is one of the last industries to be truly disrupted by technology and the recent crisis is the catalyzer that will introduce radical innovation in the sports world.
Orem Simanian is the founder of Colosseum Sport and the main lecturer at the Sports Tech Management Executive Program. Tomer Yehudayan and Nathan Moyse contributed to this report.