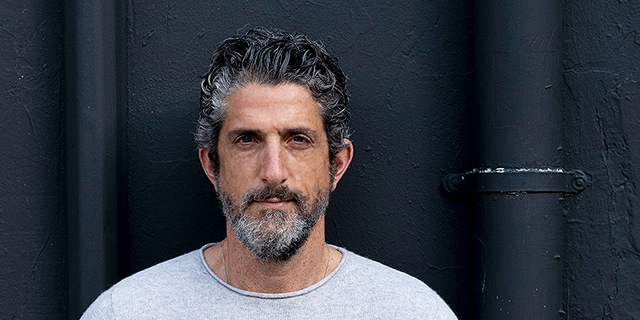 Opinion
The small gap between survival stagnation and seizing the opportunity
Covid-19 is forcing institutions and large enterprises to make far-reaching changes. We need to reach a new definition of our needs, and of those around us, in order to find the best way to meet them
Gil Rosen
|
11:31 01.02.2021
The Covid-19 is presenting the world's economies with one of the greatest historical challenges of the past 100 years. The key question facing us is how to emerge from this period and return to the pre-crisis track of growth and societal wellbeing.
Our dominant survival instinct instructs us to stick to previous patterns of behavior, but this ignores the simple fact that post-Covid, the world will not be the same as it was before. Moreover, submitting to survival mode prevents us from understanding that, paradoxically, Covid-19 is the biggest business opportunity in decades.
Amdocs CMO Gil Rosen. Photo: Daniel Chechik
Credit: Daniel Chechik
The modern world is advancing at an exponential pace and business models are changing overnight. Innovative solutions quickly become irrelevant and companies that fail to keep up fall behind. Throughout history, global crises have not only not slowed down the pace of change; they have accelerated such trends.
There are a number of reasons for this, including the fact that a crisis creates demand that in regular times hardly exists. The clearest example of this is the sharp rise in demand for video calls, or online deliveries. Another reason is that a crisis forces institutions and large enterprises, which are generally change-averse, to make far-reaching changes.
The conclusion: we need to reach a new definition of our needs, and of those around us, in order to find the best way to meet them.
30 bored pupils in a classroom
Let's take a look at the school system as an example. Today's conversation revolves around how to get back to the "normal" format of frontal classroom learning, as has been the case in schools for hundreds of years. It's highly doubtful that this will in fact happen. Instead of nostalgically looking back in sadness, we need to think how best to respond to the needs that have arisen in the past year because they are here to stay.
Issues such as how to provide a computer for every child, or how to bring top-quality teachers and modern programs to towns in the periphery, and vice versa – bring good quality teaching from the periphery to the center – and how all this breaks the anachronistic concept of 30 bored pupils in a classroom, taught in a frontal mode totally disconnected from today's digital reality.
Another example centers on the relationship between employee and the workplace. If until recently, it was the employer who provided an advanced communication infrastructure for the office, today due to the move to working from home, employees have to share their old infrastructure with other household members and the quality of their work suffers. Bandwidth needs have changed; communication service providers have to take note and find solutions for a wide range of new needs, ranging from guaranteeing quality bandwidth and data security to ensuring control of the home internet so that a Zoom call to a customer won't be negatively impacted by a Netflix video running elsewhere in the home.
Preparing the infrastructure for new end services
This understanding is the key working assumption at Amdocs, which is at the nerve center of the move to digitalization and cloud computing accelerated by Covid-19. Working with technology giants such as Microsoft, Google, and Amazon, has led us to prepare the right infrastructure for new end services in the post-pandemic era, with a focus on improving communication in the home.
As a result, we recently launched two groundbreaking products. The first is NEO, a platform which delivers advanced communication services like data security, cloud computing and edge services, virtually, and to any location, be it the office, home or neighborhood. The second product is doxi HomeOS, a new operating system powered by artificial intelligence which will revolutionize the home internet experience that now serves not just the home but also the workplace.
Amdocs has also made other moves recently, including the acquisition of Openet, to enable communication service providers to roll out advanced services over 5G networks and accelerate the pace of taking the communications and media industry to the cloud.
These are but a few of the examples of innovation created in a time of crisis, and by the ability to identify trends in time and prepare accordingly. They show that the gap between survival stagnation and proactive thinking which views a crisis as an opportunity is narrower than at first sight, and critical for those who not only want to survive, but to change reality for the better after Covid-19.
Gil Rosen is chief marketing officer at Amdocs and general manager of amdocs:next