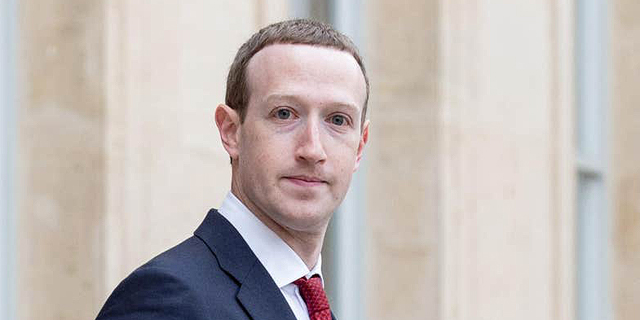 Facebook's new dilemma: Is Zionist an offensive term?
The social media giant admitted that the term "Zionist" is under review as it attempts to determine how it should moderate against anti-Semitism
Itamar Zigelman
|
19:54 01.02.2021
Facebook is reportedly reviewing the use of the term 'Zionist' in political discourse on its platform, recently reaching out on the matter to an outside party as part of a discussion on how it should moderate against anti-Semitism, a report on The Verge has revelaed.
According to the report, an email sent out by a Facebook employee to an unknown outside party last November read: "We are looking at the question of how we should interpret attacks on 'Zionists' to determine whether the term is a proxy for attacking Jewish or Israeli people."
The email has caused a stir in certain corners of the American left, with activists circulating a petition since last week calling on the platform to halt any potential changes to the way Facebook moderates the word "Zionist."
More than 20,000 people have signed the petition, hosted by the progressive group Jewish Voices for Peace (JVP), including artist-activists like Michael Chabon, Peter Gabriel, and Wallace Shawn. "We are deeply concerned about Facebook's proposed revision of its hate speech policy to consider 'Zionist' as a proxy for 'Jew' or 'Jewish,'" the petition reads. "This is the wrong solution to a real and important problem."
In response to the report on The Verge, Facebook admitted that the term "Zionist" was under review, but that no decision had been made, one way or another.
"Under our current policies, we allow the term 'Zionist' in political discourse, but remove it when it's used as a proxy for Jews or Israelis in a dehumanizing or violent way," a Facebook spokesperson told The Verge. "Just as we do with all of our policies regularly, we are independently engaging with experts and stakeholders to ensure that this policy is in the right place, but this does not mean we will change our policy."
Facebook, which has more than 2.7 billion monthly users, has been accused of having a 'conceptual blindspot' surrounding anti-Semitism and the promotion of groups that deny the existence of the Holocaust.
Last October, Facebook CEO Mark Zuckerberg announced in a post that the social media giant is including Holocaust denial as part of its policies combatting hate speech.