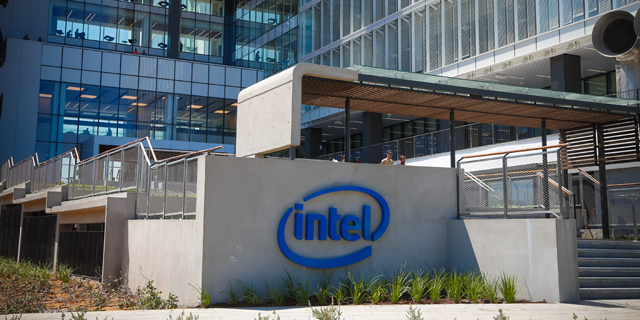 Intel Israel's export up to a record $8 billion in 2020
Israel's largest tech employer is responsible for 14% of the country's tech export
Meir Orbach
|
14:10 02.02.2021
Intel Israel has published its financial figures for 2020 and revealed that its export reached a record $8 billion throughout the year, an increase of 14% from 2019 ($6.6 billion).
Intel is responsible for 14% of Israeli tech's export, and 2% of the country's GDP. As of January 2021, Intel Israel is the largest tech employer in Israel with 13,950 employees, 7,000 of whom work in development centers, 4,850 in production plants, and around 2,100 employed at Intel Israel units Mobileye, Moovit, and Habana Labs.
Among the technologies being developed at Intel Israel are the architectures of future processors and the processors themselves, Wifi-6e technology, which will allow exceptionally fast wireless internet, Habana Labs Gaudi chip, which has been installed on Amazon's cloud, and new CET and TDX security solutions which protect against cyberattacks. In terms of production, Intel Israel also began full manufacturing of 10 nanometer chips during 2020.
The Intel corporation experienced a shake-up recently when company CEO Bob Swan retired and was replaced by Pat Gelsinger. Intel reported impressive income of $20 billion in Q4 of 2020, with the company's PC unit growing by 9% and recording income of $10.9 billion. Intel's Israeli subsidiary Mobileye also did its part, registering income of $333 million in Q4, a significant increase of 39%. Mobileye experienced 10% growth in 2020 and contributed $967 million in revenue to Intel.