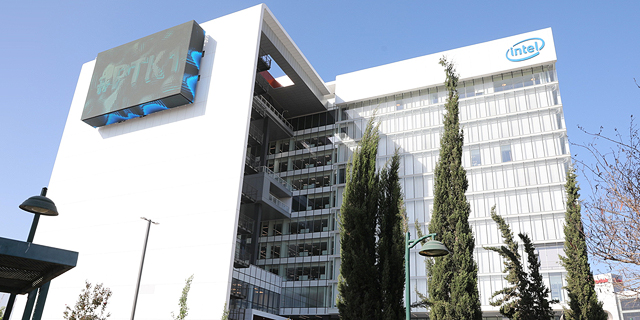 Appointments
Six Intel-Israel executives are moving up the corporate ladder
The six appointees are moving across various departments, signaling there's room to grow at Israel's largest employer
James Spiro
|
16:38 04.02.2021
Intel has made six appointments recently, elevating or promoting Israelis to executive positions within the company. According to a statement, the company has appointed Uri Frank, Ran Berenson, Ophir Edlis, Ilan Bressler, Ofir Bochobza-Degani, and Yehonadav Moshe in various roles. The six appointees are moving from different departments and have been at Intel for several years
"The new nominations demonstrate the appreciation Intel Corporation has for its human capital," said Intel management in a statement. "The new vice presidents are working on the most complex technological challenges and play a role in the success of our global organization. We are proud to work for a company where people have the opportunities and the freedom to influence the processes and the products Intel develops and makes."
Uri Frank - has been appointed a corporate Vice President, departing from his role as head of Intel's Core & Client Development Group, which is comprised of 2,000 employees in Israel, India, and the USA.

Ran Berenson - will be named as VP in the Intel Core & Client Development Group. Currently, he is responsible for developing Intel's next-generation core.

Ophir Edlis - has been named Intel Fellow, which is equivalent to VP, in the Client Computing Group. He has more than 25 years of experience and is responsible for leading the work on future PC platforms.

Ilan Bressler - will be named VP in the Client Compute Group. Currently, he leads an organization in charge of the design, definition, development, and launch of Intel's wireless connectivity products, including next-gen Wi-Fi connections.

Ofir Bochobza-Degani - was appointed an Intel Fellow. Currently, he is the research and innovation leader in radio circuits' technologies for mobile communication systems.

Yehonadav Moshe - will be named VP in the IP Engineering Group, while remaining at the Client Connectivity Division which develops IPs and connectivity products.

Intel is the country's
largest employer
with 13,950 employees across the country. It represents 14% of Israel's tech export and 2% of the country's GDP. In total, 2,100 work at Intel-acquired companies Mobileye, Moovit, and Habana Labs.