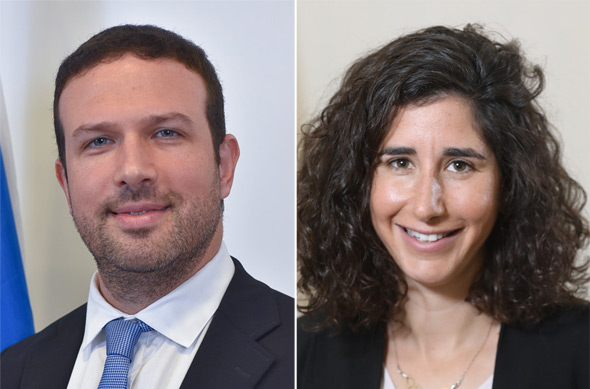 DiplomaTech
Israel's tech envoys ready for challenges and opportunities of post-covid world
Ayelet Levin Karp (Ghana) and Nir Adam Sella (Colombia) discuss the biggest lesson they learned from the pandemic and what they believe will be the trends of 2021
Allon Sinai
|
19:57 06.02.2021
The Covid-19 pandemic has forced the Foreign Trade Administrations (FTA) at the Israeli Ministry of Economy and Industry, and its economic attachés across the globe to completely rethink their role in the world of economic diplomacy. While facing an unprecedented financial crisis and a fog of uncertainty, the attachés discovered that many of their previous strategic tools became almost irrelevant. Simultaneously, the Israeli industry found that they needed them more than ever. After all, how else could an Israeli exporter promote cross-border trade transactions in remote regions, where technology cannot bridge the closed sky and cultural differences?
CTech asked five of Israel's Economic & Trade attachés to discuss the biggest lesson they learned from the pandemic and 2020, as well as what they believe will be the trends of 2021 and where they intend to focus their efforts in the coming year. Ayelet Levin Karp (Ghana) and Nir Adam Sella (Colombia) feature in this second and last part of the series after the last
installment
included Bareket Knafo (Romania and Ukraine), Shai Zarivatch (Australia) and Esti Ayalon Kovo (Beijing).