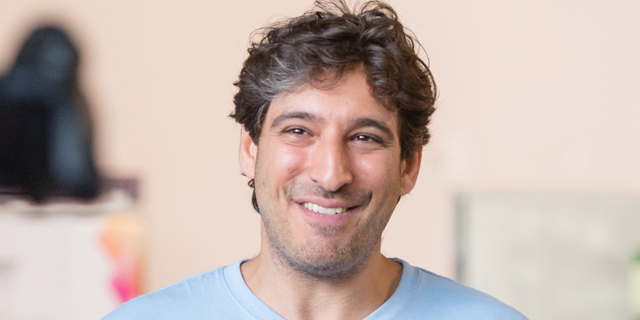 Why did Facebook (again) suspend the popular Israeli group Secret Tel Aviv?
The group, which had more than 320,000 members, had a prominent job board helping people find jobs during Covid-19
James Spiro
|
16:52 08.02.2021
Jonny Stark, the creator of the popular Israeli Facebook group 'Secret Tel Aviv', has claimed that the social media company has suspended the group for an image containing pornographic content. The meme, which contained a naked couple and was widely circulated at the start of lockdown, was posted in March 2020 and yet Facebook disabled the account within 24 hours after it had updated its Cover Photo promoting its Job Board.
"Hundreds of thousands of anglo Tel Avivians were cut off from their community overnight and without warning", said Stark in a statement to CTech. "To penalize so many people, who rely on Secret Tel Aviv for information and support, particularly during a pandemic, is symptomatic of a tech company that has forgotten what it was originally designed to do - to communicate and build communities of people."
Stark told CTech
that there were 2,300 open positions on its Job Board - a popular resource for those looking to re-enter the job market after a turbulent few months. The board is used by prominent tech companies in the country and accounts for 70% of the total revenue generated for Secret Tel Aviv, from traffic to their website. "Has the group been disabled because we promoted the Jobs Board in the cover photo to the Facebook group, and Facebook sees this as competition to their newly launched Jobs platform? Is this the latest in a long line of examples where Facebook has used its monopolistic position to crush Groups?" Stark asked in a
blog post
. This is not the first time that Secret Tel Aviv has been shuttered by Facebook. In 2020, the group was closed for 90 days, although the admins claimed they were never told the precise reason. Facebook at the time claimed an admin approved a post that violated Facebook community standards. "They wouldn't let us see the post so we still have no idea and weren't able to learn," Stark said. While the 320,000 group members, including Facebook's own CEO Mark Zuckerberg, cannot access the group on the platform, Stark asserted that the board with 2,500 open positions is still live on its website. Those looking to work are encouraged to apply and sign up to its newsletter for updates.
Editor's update (Feb 8): Facebook did not respond to CTech's request for comment.
Editor's update (Feb 10): According to Stark, Facebook has reactivated Secret Tel Aviv. No known reason was given.