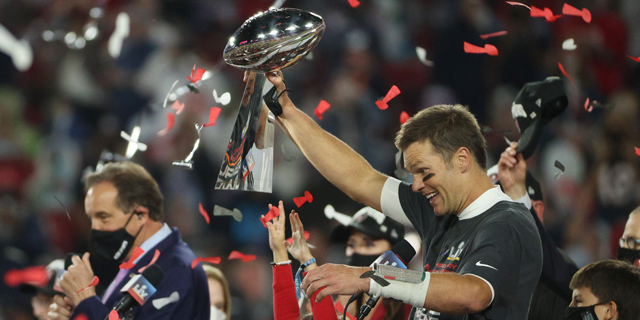 Meet the Israeli AR startup that made it to the Super Bowl
Fuse.ar provides an extensive suite of seamless AR content creation solutions, used among others by American singing and acting star Nick Jonas in his Super Bowl ad
Allon Sinai
|
21:11 08.02.2021
Super Bowl commercials have over the years become just as big, if not bigger, than the game itself. This year was no different, with many millions of people tuning in on Sunday night to view the latest advertisements by the biggest brands and not necessarily watch Tom Brady lead the Tampa Bay Buccaneers to a win over Patrick Mahomes and the Kansas City Chiefs.
This year, an Israeli startup also played its part in the festivities that surround the game, with Fuse.ar's technology being used as an integral part in one of the Super Bowl's commercials. American singing and acting star Nick Jonas, formerly of the Jonas brothers, who has Type I diabetes, appeared in an ad for Dexcom, a company that offers a solution to help with diabetes management. In the commercial, special effects show Jonas as an old man, effects created by an AR filter developed by Fuse.ar. Supplementing the Super Bowl ad is a dedicated website with a special AR filter by the Israeli-founded, Santa Monica-based company, allowing followers and fans to film themselves "watching the game" alongside the singer and diabetes awareness activist. Jonas promoted the Dexcom campaign, including his very own Fuse.ar AR filter, across the social media landscape until Super Bowl Sunday. Jonas has 30.1 million followers on Instagram, 14.4 million on Twitter, and 850,000 on TikTok,
Fuse.ar provides an extensive suite of seamless AR content creation solutions. It was forced to shift its focus during 2020 due to the Covid-19 pandemic, with big clients such as movie studios Warner Bros. and Paramount entering a deep freeze last year because of the crisis. Fuse pivoted and developed products geared towards marketers and brand managers, aiming to empower end-users to create content interacting with their favorite brands and driving organic viral engagement and attention.