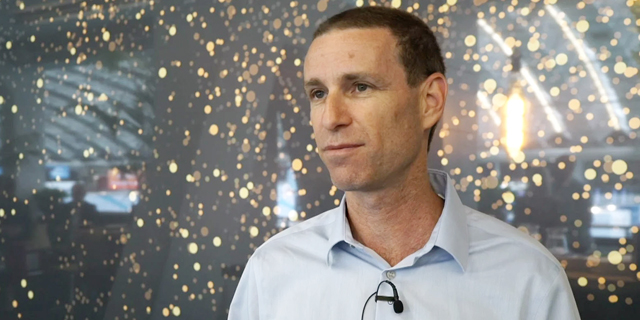 Fintech Mesh Payments raises $13 million in round led by TLV Partners
The company's cardless technology enables small and medium-sized businesses to manage all company payments. Funds to be used for expanding its marketing and sales operations
Meir Orbach
|
14:55 09.02.2021
Israeli fintech company Mesh Payments announced Tuesday that it has raised $13 million in a funding round led by TLV Partners. Meron Capital and R-Squared Ventures- an angel fund founded by industry pioneers Roy Rubin and Roy Erez, as well as a consortium of fintech founders and investors led by fintech venture capitalist Ryan Gilbert who invested in Square and Magenta VC and heads the special acquisition company (SPAC) that recently signed an agreement with Payoneer, also participated in the round. The company has developed a solution to replace business credit card transactions with an entirely cardless platform. "We provide a payment solution that focuses on all customer expenses using a software as a service (SaaS) platform. Currently, there are anywhere between 40 to 100 different types of payment on the cloud. Our tool organizes payments and allows companies to control them, limit them as needed, and manage all payments from a single place," co-founder Oded Zehavi who serves as the company's CEO told Calcalist.
exponential growth of financial executives searching for a more effective way to
orchestrate their corporate spending," Zehavi, said. "Over the last few months, we have seen a twenty-fold increase in our customer base and payment cycles because many organizations had other priorities but now the most important thing for them is to save money and control all their payments. Organizations are trying to be frugal and find tools that enable them to do so, something that simply isn't possible with the existing solutions."
The new capital will be used to expand the company's sales and marketing operations and to accelerate strategic collaborations with leading management platforms. Mesh Payments was founded in 2018 by Zehavi, who in the past managed PayPal-Israel and was a senior executive at Payoneer, and by Eren Katoni, who serves as the company's COO, and previously was VP of R&D at Gartner in Israel. This funding round comes at the end of a robust year for Mesh, where it experienced rapid growth and expanded its customer base twenty-fold. Today, small and medium enterprises are faced with a challenge, and struggle with striving to monitor every part of their business, while relying on outdated solutions like business credit cards. Mesh is a pioneer in the field of business payments and enables cardless transactions, while integrating into the company's existing financial systems. This tool allows companies to retain full control in real-time of all their financial management teams across their organization (human resources, marketing, and more). Oftentimes processes are driven by corporate cards and outdated reimbursement policies, which can lead to bottlenecks, lack of visibility and oversight, and worse yet, create a dependency that can negatively impact companies and cause significant organizational downtime if cards are lost, exploited, or simply expire. As part of the increasing effort to transition to SaaS and cloud, small and medium-sized businesses use on average some 40 different payments tools a year just to run their businesses, with many being crucial to the organization's survival. Many organizations find it difficult to monitor the expenses as well as the use of these services. Mesh offers a solution that enables organizations to better manage their business payments and ensure that SaaS users won't disturb operations, prevents unapproved payments from going through, can be canceled within seconds, or halt companies' paying for unnecessary services.
Whether it's a pay-per-view for a vendor, a monthly AWS subscription, or employee travel expenses, customers who use Mesh can set policies, limits, automatically manage their receipts, and receive real-time reports, giving them complete visibility and control over their corporate payments. Mesh issues highly controlled virtual cards with configuration for both online and offline payments, leveraging the growing adoption of mobile wallets (Apple Pay,
Google Wallet and more) and enabling resolution of a wide array of corporate payments,
pains, and processes.
"Mesh Payments has had a remarkable year, and we are excited to partner with them," said Eitan Bek, Managing Partner at TLV Partners. "We are convinced that Mesh will change the way companies think about and approach corporate payments and we are excited to be part of the journey."