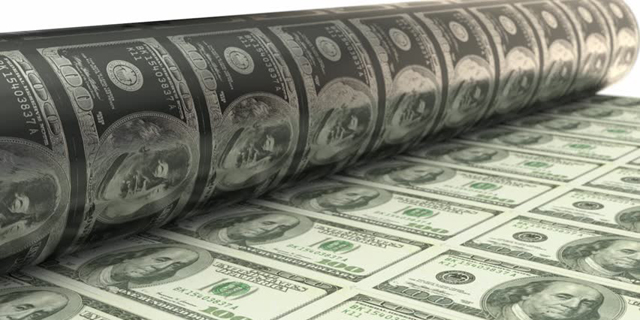 Analysis
Analysis: The Israeli tech sector is soaring thanks to U.S. money printers going brrr
Hyperinflation is causing tech company valuations to spike, with 91% of startups reporting uprounds, shattering long-term failure statistics
Sophie Shulman
|
09:41 10.02.2021
The
announcement on Tuesday by Armis Inc.
that it had raised a funding round at double the valuation it was sold at just a year ago is impressive, but it is far from unique. In fact, it is the tale of the times. According to figures revealed yesterday in a study by S-Cube and the Meitar law firm, the median value of Israeli companies in advanced stages (series D and later) has leaped by 70% in the past year. According to the study, if in 2019 investors paid $1.3 million for every 1% of shares in a late-stage startup, this year they are paying $2.2 million for the same equity. In the first 40 days of 2021 several Israeli companies have managed to complete funding rounds at valuations of more than a billion dollars, including
DriveNets that raised $280 million
at a $1.3 billion valuation;
Melio that raised $110 million
at a valuation of $1.3 billion; and
Rapyd, which raised $400 million
at a valuation of $2.5 billion.