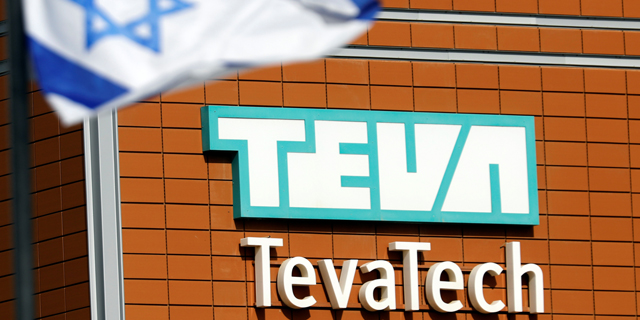 Teva in talks with Covid-19 vaccine manufacturers to co-produce shots
"We are positive towards contributing by manufacturing some of those vaccines that either have been approved or are just about to be approved," said CEO
Reuters and CTech
|
17:50 10.02.2021
Israel's Teva Pharmaceutical Industries is in talks with COVID-19 vaccine makers to co-produce some shots, chief executive Kare Schultz told Reuters on Wednesday. "We do have some discussions with originators of the original vaccines. We have not come to any conclusion," Schultz said after the drugmaker issued
fourth-quarter financial results
.
Schultz said Teva, the world's largest generics drugmaker, both approached and was approached by vaccine makers. It declined to name the companies with which it was in discussions.
Teva is already aiding Israel in its world leading vaccination campaign. Its SLE logistics unit handles the doses shipped by the manufacturers in an underground facility near Israel's main airport, containing 30 large freezers set to minus 70 degrees Celsius (-94 Fahrenheit) that can hold 5 million doses. SLE repackages them into bundles as small as 100 doses to be delivered to about 400 vaccine centres, around the country
Teva surpassed market expectations in the final quarter of 2020, concluding it with $4.5 billion in revenues and a clear profit of $0.68 per share.
Teva's fourth-quarter results were better than expected, mainly due to the rapid growth in sales of the relatively new source drugs Austedo and Ajovy.
Teva concluded 2020 similarly to 2019, with $16.6 billion in revenue and non-GAAP diluted EPS of $2.57.
Sophie Shulman contributed to this report.