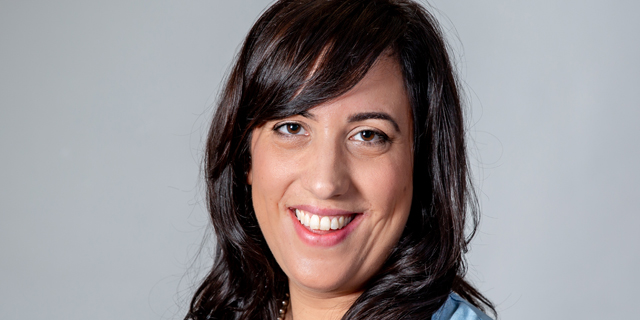 HR Post Covid
As the world welcomed Zoom, Stampli said goodbye to the phone
Whereas initial interviews would take place on phones, after Covid-19 Stampli decided to lose the step completely
Before the days of Covid-19, it was common practice for companies to call and speak to a candidate on the telephone before inviting them into the office. This naturally saved time for everyone involved. But in the days of lockdowns and remote work, the telephone didn't become more important - for Stampli it disappeared entirely.
"Phone interviews have shifted to Zoom interviews," Moran Mamon explained. "There is no meaning to the phone because everyone is on Zoom - so you can get to know them better."
We were required to prepare a framework and procedures for working from home and accompany management by implementing them. In addition, it is important to maintain an organizational-human connection. We must invest in internal corporate communications to connect with the employees when not meeting in the hallways and kitchens. Unfortunately, it is much more challenging to maintain a sense of "unit pride." Therefore, we encourage communication between people that are not necessarily needed yet can create a sense of connection.
What are the two major challenges you are coping with these days? One big challenge that we have is managing the recruitment process during these unprecedented times. Covid-19 has not stopped our company's acceleration. Our growth rate has increased significantly, and we are still recruiting. The new circumstances during the pandemic require us to recruit remotely, in most cases, without meeting the candidate face-to-face. The supply in the market has changed during the last year. Promising candidates are afraid to make a change during this period and prefer to keep their current job. It is much more difficult for people to choose a workplace through Zoom. It's hard to see the company's DNA, the positive atmosphere, and the luxurious offices through remote interviews, making it hard for a candidate to appreciate the differences we offer from other companies. Another challenge we face is helping employees maintain a work-life balance and place the boundaries between their private lives and work. The computers are always on, people are available all the time and feel comfortable accessing each other at all hours. As a management team, we needed to help them make this separation and know how to set boundaries to prevent burnout. How did we turn the wheel back after everyone has gotten used to being available all the time? For example, we had a project that everyone worked on intensively. Even after the team completed the project, the lack of boundaries between private and work hours remained. We, as management, wanted to decelerate after such an intense period. Managers who do not understand this will eventually cause significant attrition and a decline in productivity among excellent employees. It should be understood that there are human limitations for everyone. Most importantly, we learned to work together with overseas staff in the U.S. Prior, employees waited for calls with San Francisco in the office after regular work hours. However, working from home makes it much easier to work in reverse hours. If an employee knows he has an evening conversation with the overseas team, there is greater flexibility in the afternoon. Are you actively recruiting? If so, what is the process, and where can the applicants find you? We continued to recruit at a high rate throughout the Coronavirus period and grew significantly. We recruited for dozens of various positions both in Israel and abroad. And, we have significant growth targets for 2021. We have a defined process adapted to the changing reality that includes technical interviews and personality interviews. It is essential that the people who join Stampli fit into our corporate culture, connect with the company's values, and want to be a part of Stampli's success. We recruit a lot through LinkedIn, friend referrals, placement companies, and our career page
https://www.stampli.com/careers/
Which changes forced upon you by the circumstances will stay in place after Covid-19 is over, and which are you most eager to revert to normal? Two months before the pandemic, we entered our luxurious offices on the 47th floor in Midtown Tel Aviv. We invested a lot in the office design, and we would very much like to come back and enjoy the office and work all together. As a result of the Corona restrictions, we couldn't meet the entire company together for a long time, so we have added a quarterly budget to our welfare program for team activities in small groups. Each team met several times and enjoyed a formative activity that they chose to do together. We have seen that it has generated enthusiasm among the employees, allowing people to freshen up a bit from work and meet up with their co-workers. We would be delighted to continue to maintain such activities in the future.