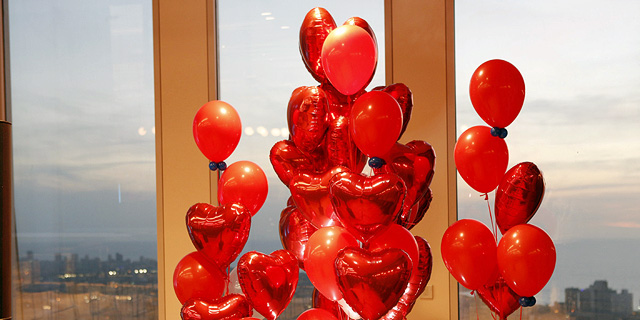 How to secure your dating data this Valentine's Day and whose accounts were vulnerable to hackers?
CTech Daily Roundup: Young Middle Eastern techies overcome borders by collaborating in virtual space
How to secure your dating data this Valentine's Day. The use of dating apps has significantly increased during the Covid-19 pandemic, but what about security and privacy? Read more
Keep inhaling those fumes: Tesla Israel is refusing to sell its vehicles as taxis. Though the electric vehicle's range is suited to the Israeli cab driver, the company says it prefers to focus on private buyers for now.
Read more
Read more
Deskpro accounts were vulnerable to hackers, Checkmarx reveals. The successful exploitation of the discovered XSS vulnerability could have allowed attackers to hijack the sessions of admins and take over the accounts of helpdesk agents. Read more
GOTO Global secures $3.5 million investment from Kia importer. "Today more and more people are seeing mobility-as-a-service as a reality that needs to be embraced," says CEO.
Read more
AIO receives $1 million grant to expedite banks' loans. Fintech companies are awarded grant from BIRD Foundation to co-develop digital customer onboarding solution to assist financial institutions in better leveraging. Read more
Israel's SpacePharma is pioneering the 'Made in Space' revolution. Through advancing experimentation in suborbital conditions, the company is laying the groundwork for future off-planet production.
Read more
ALD merging with cybersecurity startup HUB Security. Merger to be followed by $65 million cash infusion from institutional investors, with new joint company to be valued at $105 million.
Read more
Young Middle Eastern techies overcome borders by collaborating in virtual space. Starting Up Together lets entrepreneurs from Israel, Gaza, Morocco, and Syria shine bright. Read more
Interview | As cyberattacks peak, so does the demand for Profero's services. The CEO of the Israeli cybersecurity startup, which specializes in helping companies address and manage the aftermath of a security breach, says it is turning people away as hackers take advantage of Covid-19 pandemic.
Read more
HR Post Covid | As the world welcomed Zoom, Stampli said goodbye to the phone. Whereas initial interviews would take place on phones, after Covid-19 Stampli decided to lose the step completely. Read more
Opinion | Covid-19 served to heighten tech companies' appreciation for international interns. The connection between the future generation of leaders, opinion shapers, entrepreneurs, and business people in the world and the Israeli labor market is a key factor in the success of Israeli companies.
Read more
Round B | When telling your company's story, make sure to start at the beginning. Shaul Olmert recalls the time he went to a party and learned that he had been introducing his startup the wrong way.
Read more
Opinion | The Deep Learning Revolution: $30 trillion in market value in the next 15-20 years. "During the next decade, tech experts believe that the most important software will be created by deep learning, enabling self driving cars, accelerated drug discovery, and more," writes Liron Rose.
Read more