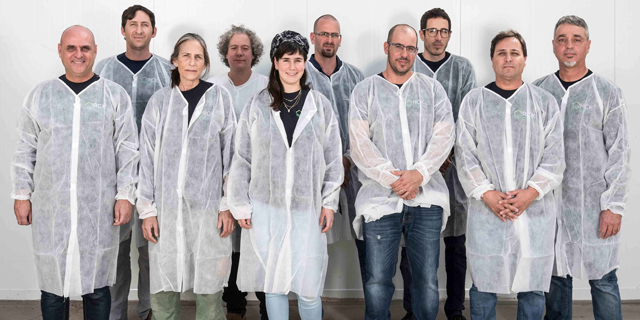 Israeli cannabis genetic startup RCK signs multi-million dollar deal with Holland's SeedTech
The seeds developed by RCK are aimed at enabling global mass production of medical cannabis and the development of new medications
Israeli Agtech startup RCK, which specializes in science-based cannabis genetics, has signed an agreement valued at several million dollars with SeedTech, a Dutch seed company, for developing unique cannabis strains in the form of elite hybrid seeds.
The seeds developed by the company are aimed at enabling global mass production of medical cannabis and the development of new medications to offer relief to millions of people around the world who suffer from a wide variety of medical conditions
RCK has devised for SeedTech a dedicated breeding plan to develop unique cannabis strains for medical and commercial uses such as cosmetics and food. In addition to the initial payment for the breeding services, RCK will also receive royalties from the sale of seeds over all the duration of the patent life of each strain.
"The agreement with SeedTech is the byproduct of the pioneering scientific-technological way of thinking that we developed that is now fulfilling its commercial potential," said Dr. Noam Chehanovsky, co-founder and VP for R&D at RCK. "In recent years we focused intensive efforts to crack the genetic makeup of the cannabis plant and we learned to control its chemical compounds. As a result, it is possible to rapidly and efficiently breed new strains that are precisely suitable for various medical or commercial needs and facilitate wide-scale growing of high-quality cannabis plants that meet medical standards."
RCK, which is located in Kibbutz Ruhama, in southern Israel, operates a state-of-the-art lab, indoor growing rooms and 1,500 square meters of breeding greenhouse and commercial propagation facility. RCK's genetics bank already includes tens of new strains and seeds developed at the company's R&D facility, some of which are already marketed as medical cannabis in pharmacies throughout Israel.
Eindhoven based SeedTech B.V. focuses on agricultural R&D, food production and life sciences and is one of the pioneers in the European cannabis sector. The Dutch company uses advanced technological methods for breeding to develop new uniform and stable cannabis strains that are suitable for specific market segments. The new genetic products developed by SeedTech will be marketed as raw material for professionally approved and licensed organizations.