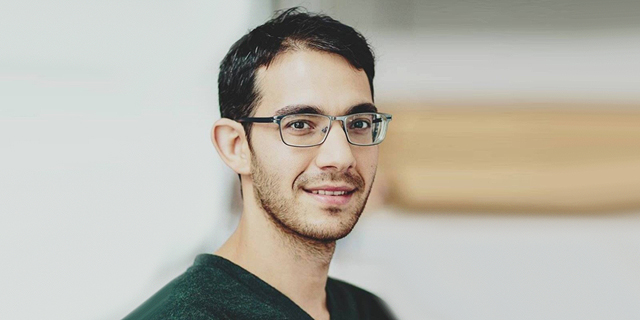 Facebook's Israeli-developed surveys aiding in global battle against Covid-19
The social media giant has faced its fair share of criticism due to its role in enabling the spread of fake news, but is helping fight the pandemic with its Covid-19 Symptoms Survey used by academics to produce crucial data on symptoms prevalence, mask wearing, vaccination acceptance and more
Allon Sinai
|
15:19 21.02.2021
While Facebook has come under fire for allowing anti-Covid-19 vaccine groups to spew fake news, the social media giant is nonetheless determined to play its part in battling the global pandemic. One of the tools being used are surveys that are deployed on the platform to support ongoing Covid-19 research and help inform public health decision makers. These surveys, built by Facebook's team in Israel, are part of the company's Data for Good initiative.
"With over 2 billion people on Facebook, we are in a unique position to support public health research which can be meaningfully informed by survey data," Roee Eilat, Research Scientist Manager at Facebook's R&D hub in Israel told CTech. "We have partnered with trusted academic and nonprofit institutions to build a research network to address some of the world's greatest humanitarian issues. We're currently using our platform to deploy symptom surveys to support ongoing Covid-19 research and help inform public health decisions."
Eilat explained that the team in Israel routinely builds the products that allow Facebook user experience researchers to survey people on their experience using the company's products, as well as the data analysis tools that allow researchers to produce more accurate insights based on survey data, for example by correcting for non-response biases. "This expertise enabled the team in Israel, in collaboration with other research teams at Facebook, to field the Covid-19 Symptoms Survey at the first stages of the pandemic and have it running until this day," said Eilat. "In partnership with University of Maryland's Joint Program in Survey Methodology and Carnegie Mellon University's Delphi Research Group, we invite people on Facebook to participate in surveys that ask about how they are feeling, including any symptoms they or members of their household have experienced and their risk factors for contracting Covid-19."
Eilat noted that while the Covid-19 Symptoms Survey initiative is built and run in collaboration with academic partners, Facebook does not share with them information on who took the surveys, but instead anonymizes it. "To ensure that the survey sample more accurately reflects the characteristics of the population represented in the data, Facebook shares with CMU and UMD a random ID number and a single statistic, known as a weight value, that doesn't identify a survey respondent but helps correct for survey sample bias and ensure that the survey is representative of the characteristics of the population," explained Eilat. "The process of inviting people on Facebook to participate in the survey (sampling), and the methodological process of producing the weights that allow more accurate estimations (survey statistics) was built by the team in Israel in collaboration with other Facebook research teams."
After processing the survey responses with an anonymized ID mechanism, the University of Maryland and Carnegie Mellon University produce aggregated estimates on symptoms prevalence, mask wearing, vaccination acceptance, etc. at a regional level. The aggregated data is public and accessible by API for researchers around the world to analyze and produce insights. "To date, the Symptom Survey has had over 50 million responses and is one of the best sources in the world for information on mask-wearing," said Eilat. "In August 2020, using data from Facebook, the Institute of Health Metrics and Evaluation (IHME) found that near universal adherence to mask-wearing and other prevention measures in Sub-Saharan Africa could reduce the death toll by over 60,000 in 2020, with the greatest opportunity to save lives in South Africa, Ethiopia, Kenya, and Senegal."
Prof. Alex Reinhart, Assistant Teaching Professor in Statistics & Data Science at Carnegie Mellon University spoke of the advantages researchers gain from having Facebook's survey data at their disposal. "Better and faster data can help inform policymakers on the best ways to respond to Covid-19. Because of the scale made possible by Facebook, researchers can get the kind of detailed insights in days that used to take weeks, if we could get them at all," he said. "Since launching the COVID symptom surveys, we've received over 50 million responses globally, with over 50,000 people responding every day in the U.S. We're now gathering data on vaccine acceptance and uptake at the county level, as well as breakdowns by socio-demographic groups, which will help inform the Covid-19 vaccine rollout."
As part of the Data for Good program, Facebook offers organizations a range of tools, including high-resolution population density maps built with satellite imagery and census information, surveys conducted in collaboration with academic institutions, and analysis of public post information to improve the effectiveness of online campaigns. "These maps, surveys, and insights products are all built with the goal of achieving better research, outreach and service delivery in times of crisis. Whether it's targeting relief during hurricanes or estimating the number of vaccinations needed in a village, timely insights and relevant datasets can improve organizations' ability to provide aid and make an informed decision," Eilat added. "The data for good products are built in collaboration with humanitarian organizations and universities, with a focus on improving lives and producing positive social impact."