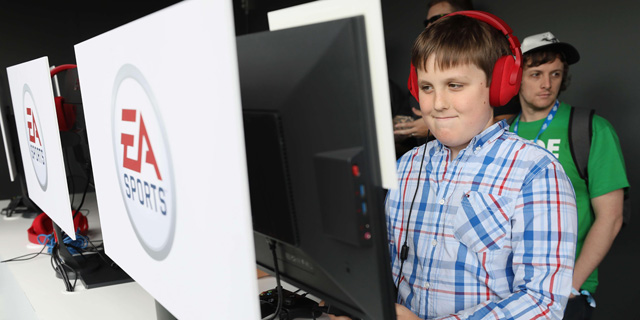 Who is Israel's newest unicorn and how is Facebook battling Covid-19?
CTech Daily Roundup: The man charged with keeping SolarEdge's current flowing
The man charged with keeping SolarEdge's current flowing. In his first interview, CEO Zvi Lando talks about becoming the highest valued Israeli company, and the loss of his friend and former boss. Read more
Earnix becomes Israeli tech's newest unicorn with $75 million funding. The fintech company provides advanced AI-driven rating, pricing, and product personalization solutions for insurance and banking.
Read more
Facebook's Israeli-developed surveys aiding in global battle against Covid-19. The social media giant has faced its fair share of criticism due to its role in enabling the spread of fake news, but is helping fight the pandemic with its Covid-19 Symptoms Survey used by academics to produce crucial data on symptoms prevalence, mask wearing, vaccination acceptance and more. Read more
Interview | Israeli spacetech company is delivering products that are literally out of this world. Ramon.Space's disruptive supercomputer technology has been a core component of over 50 space missions.
Read more
Israel launches first competitive eSports leagues. Players to compete in popular games Fortnite, Counter-Strike, and FIFA. Read more
Northrop Grumman rocket blasts off to ISS carrying Israeli nanosatellite. Part of the satellite's measurements will be collected by Israel's top secret Soreq Nuclear Research Center to help design more efficient radiation-protective gear for astronauts and space systems. Read more
Israel's Torii raises $10 million series A led by Wing Venture Capital. The SaaS management service startup founded by Houseparty's head of product aims to expand its engineering and data science teams in Israel and commercial teams in the U.S.
Read more
HR Post Covid | Lightrun is ready to "swipe-right" on talent… even in a pandemic. While it can be hard to experience hyper-growth in Covid-19, Lightrun has found a way to make it fun.
Read more
Analysis | The Blame Game: Who will be liable when autonomous vehicles crash? Israel's Ministry of Justice asked the public to weigh in on regulations for self-driving cars. One thing's for certain — expect insurance premiums to rise.
Read more
Interview | Cybersecurity policies to undergo significant changes in 2021, says tech lawyer. "I expect this year to bring new strategies, regulations, and partnerships in the U.S., including with the private sector to bolster cybersecurity," noted Vered Zlaikha, a partner and the head of Cyber Affairs & Artificial Intelligence practice at Lipa Meir Law firm.
Read more
Appointments | EX.CO appoints Ofer Polivoda as Commercial Partnerships Lead, Israel and EMEA. Polivoda will manage partnerships and business development of the content platform in Israel and international markets.
Read more
HR Post Covid | TipRanks: Covid-19 made our communication "more deliberate and proactive." Every company wonders how their culture will be impacted by remote working. Here's what happened to TipRanks. Read more