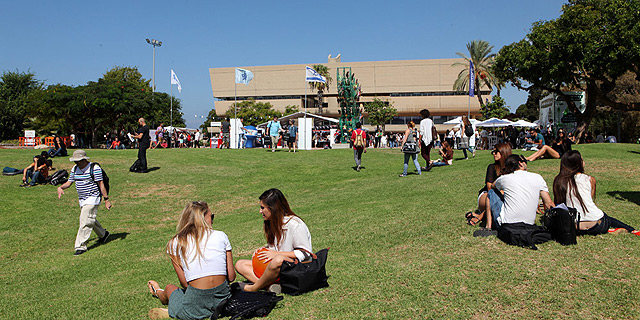 Which company raised $57 million and who is developing a solution to secure the booming DeFi market?
CTech Daily Roundup: Tel Aviv University establishes first Israeli AI and data science academic branch
Tel Aviv University establishes first Israeli AI and data science academic branch. The center aims to promote multidisciplinary research collaborations with other universities around the world.
Read more
PerimeterX raises $57 million for expansion into new verticals. "It gives us the runway to extend our market reach beyond our core into new industries such as financial services," says CEO. Read more
Read more
Remote IT management company Atera secures $25 million investment from K1. "We onboard our clients through Facebook and Google and our strength rests mostly in the simplicity and ease of use of our system," says CEO Gil Pekelman.
Read more
Amid a 400% recruitment boom, only 14% of OurCrowd companies are expecting to return to the office full-time. According to the venture investing platform's Jobs Index from the last quarter of 2020, Israel's startup scene is expecting a bounce-back - just not in the ways we expect. Read more
Stock options marketplace EquityBee raises $20 million on back of accelerated growth. The Israeli startup offers a marketplace where startup employees who lack the necessary funds to exercise their stock options can find investors, in return for a part in future gains. Read more
Israeli startup develops solution to secure booming DeFi market. "More than $41 billion worth of assets are locked in DeFi apps, yet their security solutions are still consumer-oriented," said Hub Security CTO and co-founder, Andrey Iaremenko.
Read more
Employer Branding | Diverse companies must consider language and culture, says SkyX. Covid-19 has allowed companies to hire from anywhere, but they mustn't lose track of diversity. Read more
Tips | Want to build your own startup? Prepare to be flexible. The year 2021 is set to pose challenges for new entrepreneurs who aim to build their own startup, but senior executives believe they can succeed if they follow a few tips. Read more
FINTECH 2021 | "Fintech is the best thing to happen to the banking system." Arik Frishman, Head of the Digital and Data Division at Israel Discount Bank takes part in a panel on Fintech fundamentals along with Melio CEO Matan Bar, Tipalti CEO Chen Amit, and TLV Partner's Eitan Beck.
"By 2035, at least 30% of mortgages will be issued by non-banking entities." TARYA CEO Shahaf Erlich offers bold predictions at Calcalist's Fintech 2021 Conference. Watch full video
"The world of virtual assets will be divided into two lists, one white and one black." Dr. Shlomit Wagman-Ratner, Director General at Israel Money Laundering and Terror Financing Prohibition Authority discusses cryptocurrency regulation in Israel. Watch full video
"When working with large numbers, Big Data in the name of the game." Mimun Yashir executives Ronit Peter and Eran Golan talk about how companies have come to depend on user-generated data. Watch full video