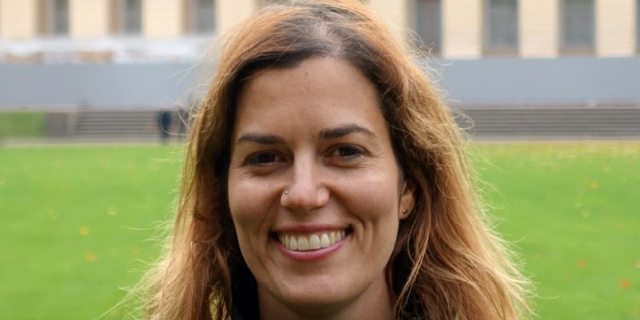 HR Post Covid
Our employees take initiative professionally and personally, says HP Indigo
Even though employees work from home, it doesn't stop all 2,500 of them find a sense of satisfaction in their communities, says HP Indigo's HR Israel Country Manager
"We continuously invest in our employees' wellbeing and professional advancement and have been doing so since our very first days," explains Adi Uchenik, HR Israel Country Manager at HP Israel, Indigo, and Scitex. "We see the fruits of this investment tenfold these days, with more and more employees taking initiative, contributing from their own professional and personal skills – and giving back to society through our considerable social impact programs in our communities."
It is important for companies to make sure their employees, even though they work from home, feel like they belong to a community - whether it's in business or in life. In Israel, HP Indigo makes sure employees are in a position where they can give back.
The company has joined CTech for its HR Post Covid series to explore how workers can contribute more than just their job roles.
Company Name: HP Israel, Indigo, and Scitex.
HR Leader: Adi Uchenik, HR Israel Country Manager.
Field of Activity: Advanced Digital Printing Solutions.
Number of employees/location: Israel, more than 2,500.
Professional background of HR Manager:
Over 13 years in the HP Israel family covering various human resources aspects, as well as knowledge and training management, presently overseeing the full manpower strength for all of HP activity in Israel, including HP Indigo, Scitex, and Israel Sales organization.
On a scale of 1-10, how much did the coronavirus pandemic disrupt operations at the company?
4 – with an active production facility, it has indeed been a challenging year, but I'm happy to say that we were quick to respond and ensure business continuity with creative solutions to overcome the obvious challenges, very much thanks to the resourcefulness and true dedication of our wonderful employees. What interesting technological tools do you use in employee management/recruitment?
We use Workday, which allows us to assess our employees' progress on an individual level, with feedback and evaluation capabilities – from the job application stage, through their acceptance and onboarding, and advancement within the organization.
We at HP Israel, Indigo and Scitex, are blessed not only with great professional talent but also with a very warm and involved human capital. We continuously invest in our employees' wellbeing and professional advancement and have been doing so since our very first days. We see the fruits of this investment tenfold these days, with more and more employees taking initiative, contributing from their own professional and personal skills – and giving back to society through our considerable social impact programs in our communities.
What are the two major challenges you are coping with these days?
I think that one of the more challenging aspects of HR managers is the high employee engagement throughout almost a full year of work from home, especially when people miss the interpersonal interactions. Another challenge is the need to maintain high collaboration among teams and individuals remotely when one of the major factors in our expertise is creativity and innovation.
Are you actively recruiting? If so, what is the process and where can the applicants find you?
Yes, we are! We are continuing to recruit new talents and currently have above 40 exciting job opportunities – from student positions to R&D physicians and Operation Directors. Applicants can find us on social media: LinkedIn and on HP Careers.
Which changes forced upon you by the circumstances will stay in place after Covid-19 is over, and which are you most eager to revert back to normal?
The "new normal" has led us to rethink the way we work and collaborate with each other. I'm super proud to say that we have not only managed to establish creative and effective methods to continue and perform remotely – but also have successfully tapped into the many opportunities that have opened in our markets and industry. HR-wise, we are introducing these days the Flexible Workplace model where people can choose up to two days to work from home, answering the need to perform self-work efficiently and save commute time. At the same time, we are most eager to return to face-to-face time, in adherence with our careful Covid-19 HR policies to maintain our employees' health and wellbeing.