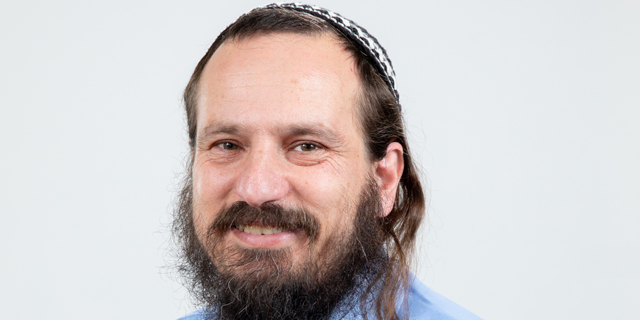 Interview
Startup's pop-up antennas slash price of satellite communications
NSLComm engineers pop-up dishes, antennas and are looking to partner - not compete with major communications companies to help supply broadband, agritech IoT services, at a fraction of the cost
Yafit Ovadia
|
14:40 26.02.2021
The NewSpace trend is reaching new heights — engineering smaller payloads, launchers, and devices— all designed to offer innovative solutions for the next frontier. Satellites, however, are particularly expensive due to the large size needed for their dishes, as well as pricey launchers, due to their heavy weight. Israeli space tech startup NSLComm, located near Ben-Gurion Airport, has approached this problem in a wholly new way - it engineers nanosatellites whose shoebox-size allows them to later deploy their large pop-up dishes in space, cutting down on weight, size, cost, and more. Co-founder and CEO Raz Itzhaki, whose company launched its first prototype in July 2019 and is currently partnering with a number of investors and companies, spoke to CTech about how low-earth orbiting nanosatellites can open up a whole new world of applications from agritech to broadband, and more. "Most people rely on cellular phones as a means of communication, but cellular phones are not the only option. We can communicate via satellites, they are ubiquitous - they offer worldwide coverage, help people communicate everywhere and anywhere without torrential infrastructure which can cause several problems, such as having to fit fiber optic cables under oceans, or the need to rely on cellular towers," Itzhaki explained. "While those options are cost-effective, it would be much more elegant to communicate directly through space, without putting any fibers in the ground. I believe that everyone on Earth has the right to be connected to broadband, and we hope to facilitate that with our technology."
The company raised $3 million in a Series A round during the first quarter of 2016, and $9 million in a Series B round between 2018 and 2019 from Jerusalem Venture Partners, Liberty Media Technology Ventures, OurCrowd, El Al, and others. In addition, NSLComm also receives support from the Israel Space Agency and the Israel Innovation Authority. While the company has yet to go public, Itzhaki thinks that the space tech market is especially promising for new young startups.
"Today more than ever, investors appreciate the opportunities presented in space. But the current emphasis is on how to pack more and more intelligence and value into smaller packages, as we begin the next chapter of our space odyssey. NSLComm's remarkable pop-up antenna technology provides the highest possible bandwidth and communication capability in the smallest package, which is just what today's guardians of the galaxy are looking for," OurCrowd CEO Jon Medved commented.
That said, being an early stage startup working in the deep tech sector is no simple feat, and it is extremely difficult to create a proof of concept. As for the future, Itzhaki believes that NSLComm will reach far. "I envision that our company will take part in a few satellite constellations, and be part of helping others by providing high speed communications. In parallel, I also hope to create robust nanosatellite manufacturing capabilities in Israel. We build our nanosatellites here, but Israel can play a more significant role and I want NSLComm being a part of bringing mass production to Israel."