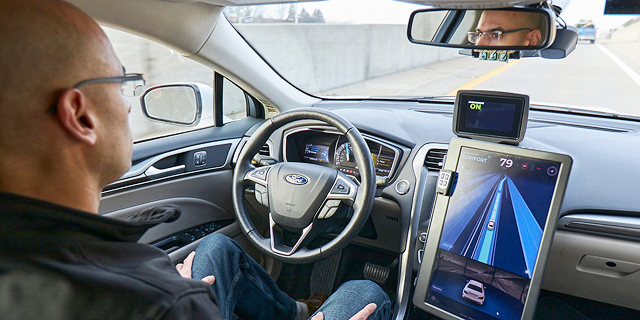 Elta Systems to lead Israel's new smart mobility cybersecurity center
The center is being founded as part of the preparations for vehicles that will be able to communicate with users as well as transport infrastructure like traffic lights, command and control centers, and charging facilities
Udi Etsion
|
16:00 28.02.2021
A partnership led by Elta Systems, a subsidiary of Israel Aerospace Industries (IAI), has been selected to set up the smart mobility national cybersecurity infrastructure center in the southern city of Beer Sheva, which is being founded in collaboration with the Ministry of Transport, Ayalon Highways and the Israel National Cyber Directorate. The center is being set up in a franchise-model partnership between the state and the group of companies. The state will invest NIS 8 million (approximately $2.65 million) in the project, with the participating companies set to provide a similar sum. Elta will be partnered by Enigmatos, an automotive cybersecurity company, Bombardier Transportation and the IBI Group. Beer Sheva's Ben-Gurion University will accompany the project as a strategic research partner.
The center is being founded as part of the preparations for the arrival on the scene of vehicles that will be able to communicate with users as well as transport infrastructure like traffic lights, command and control centers, and charging facilities. The focus in Beersheva will be on cybersecurity protection of private vehicles, public transport, autonomous vehicles of all types and transport infrastructure, analyzing their durability in the face of remote cyberattacks, as well as their ability to maintain continuous communication and monitoring future threats.
The center will also be available for companies in the auto industry to test out their products and will allow regulators to better understand the changes required to adapt to the new challenging world of smart mobility and transport cybersecurity.
Elta is one of Israel's leading defense electronics companies, developing and manufacturing radars, early warning systems, communication and intelligence technologies, electronic warfare technologies, and cybersecurity products. The company is headquartered in Ashdod, a port city in central Israel, and employs 3,600 people.