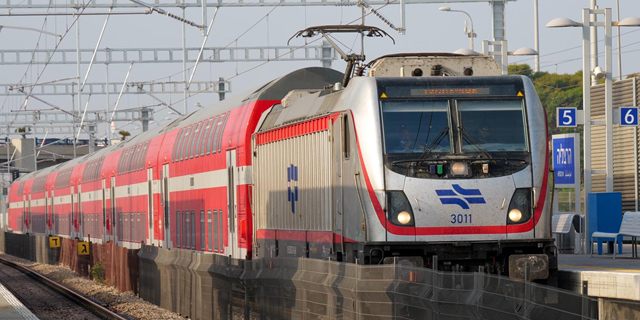 Who is targeting a historic IPO and which Israeli company raised $200 million?
CTech Daily Roundup: Seven months after being acquired by NetApp, Spot CEO says he has no regrets
Israeli-founded SentinelOne targeting historic IPO. The cybersecurity company is preparing for an initial public offering at a value of around $10 billion, which would make it the largest ever by an Israeli-founded cyber firm.
Read more
Yotpo seeking unicorn status with new $200 million funding round. The new round comes only six months after the Israeli marketing services company raised $75 million.
Read more
Interview | Seven months after being acquired by NetApp, Spot CEO says he has no regrets. The American giant paid $450 million for 31-year-old Amiram Shachar's startup last July, and it has only gone from strength to strength since. Read more
MyHeritage turned down a chance for bigger exit by holding off on going public. The genealogy company has long been profitable, and could have raised more money by going public, but preferred to remain private, quadrupling its investors' earnings. Read more
"By 2025, 55% of our products will be made of recycled plastic," says Keter co-CEO. Iftach Sachar talks about how his company is trying to lead the way when it comes to making plastics more sustainable. Read more
Moovit partners with Israel Railways and Carmelit to pay for train rides across the country. The Mobility-as-a-Service app was selected by the Ministry of Transport to provide trip planning and payment options for riders. Read more
Elta Systems to lead Israel's new smart mobility cybersecurity center. The center is being founded as part of the preparations for vehicles that will be able to communicate with users as well as transport infrastructure like traffic lights, command and control centers, and charging facilities.
Read more
Israel's RedHill Biopharma testing oral pill that cures Covid-19 symptoms. Israeli pharmaceutical company creates treatment to help severe and moderately-ill patients; company has generated over $90 billion in sales annually. Read more
High demand for tech talent has put Israeli job seekers back in the driving seat. HR executives say the market today is similar to what it was prior to the pandemic, with applicants demanding high salaries and the ability to work from home. Read more
HR Post Covid | Covid-19 "got our creative juices flowing," says EX.CO. Big problems require big solutions. Here's how the content technology company kept its employees safe and sane during the pandemic. Read more
Priority Software is acquiring Edea AMC for an estimated NIS 142 million. "Edea's platform is based on our software, so it makes sense to link the two companies in order to increase our product offerings," says CEO.
Read more
Hogeg bringing Bitcoin to Tel Aviv Stock Exchange via shelf company. The Israeli entrepreneur believes the cryptocurrency market will continue to surge over the next few years and is aiming to make it more accessible to both private and institutional investors.
Read more
Individualism vs. Collectivism: How a country's culture determined the severity of Covid-19. Research from IDC Herzliya and Yale University has shined a light on how citizens view their role in society - and it shows some worrying trends about how countries deal with a global pandemic. Read more
Israel's Medi-Tate acquired by Japanese powerhouse Olympus Corporation for $300 million. The Israeli manufacturer of non-surgical solutions for BPH had previously raised $37 million from private investors. Read more
Interview | Startup's pop-up antennas slash price of satellite communications. NSLComm engineers pop-up dishes, antennas and are looking to partner - not compete with major communications companies to help supply broadband, agritech IoT services, at a fraction of the cost. Read more
Opinion | Time to agree on how to interact with ET. "It remains counter-intuitive as to why we have yet to develop a comprehensive set of universally accepted and binding protocols for how to both send out and respond to other potential civilizations," says Dov Greenbaum. Read more