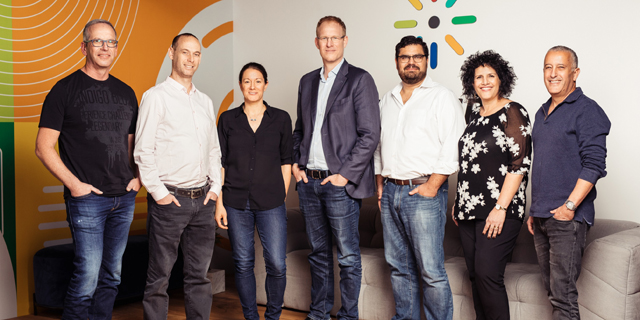 Kaltura targeting at least $100 million at a valuation of over $1 billion in Nasdaq IPO
The company specializes in live and on-demand video SaaS solutions and generated an income of $120 million in 2020
Meir Orbach
|
10:18 02.03.2021
New York-headquartered and Israeli-founded video creation and distribution company Kaltura Inc. filed a prospectus to the SEC on Monday stating its intent to raise at least $100 million in an initial public offering at a company valuation of well over $1 billion. Kaltura, which was founded in 2006, generated an income of $120 million in 2020.
Kaltura was founded by Israeli entrepreneurs Ron Yekutiel, Michal Tsur, Shay David and Eran Etam, and is a leader in live and on-demand video SaaS solutions. Kaltura's Video Experience Cloud offers live, real-time, and on-demand video products including video portals, town halls, video messaging, webinars, virtual events, and meetings. It also offers specialized industry solutions, including Learning Management System Video, Lecture Capture, and Virtual Classroom for educational institutions, as well as a TV solution for media and telecom companies.
The company's list of clients includes Warner Bros. Entertainment Inc., HBO, and Intel. Kaltura employs approximately 600 people in several global offices including a research and development facility in Tel Aviv, and has raised more than $165 million to date from investors including Goldman Sachs, Intel Capital, and Nokia, according to Pitchbook data. In 2020, more than 15 million authenticated users interacted with its products and solutions, and at year end, the company had approximately 1,000 customers, including 25 of the Fortune 100 and more than 50% of U.S. R1 educational institutions.
According to its prospectus, Kaltura reported revenue of $35 million in the fourth quarter of 2020, with its income in 2019 reaching $97.3 million. The company registered losses of $8.1 million in 2020 compared to a loss of $2.8 million in 2019. Nevertheless, it reported an adjusted EBITDA profit of $4.3 million in 2020, a slight increase year-on-year.
Calcalist reported back in November that the company was mulling an IPO after already considering embarking on a public offering in 2017, only to ultimately decide against the move.