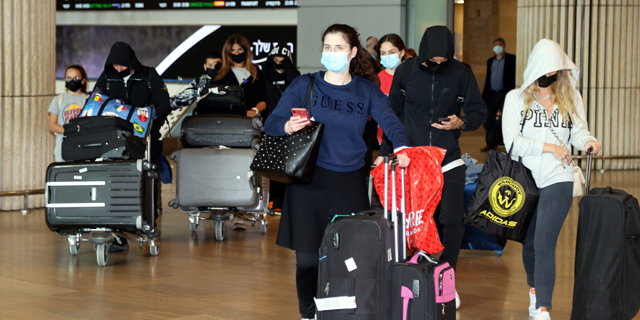 Israel offers tracking bracelets to incoming travelers as alternative to quarantine hotel
If someone chooses an electronic bracelet over a hotel, it means they can self-isolate at home
Reuters
|
11:19 02.03.2021
Israelis returning home from abroad have a new option that will exempt them from being sent to a quarantine hotel: They can wear a bracelet monitor that will notify authorities should they violate a mandatory isolation period. The pilot program began on Monday with 100 tracking systems available at Ben Gurion Airport, where traffic has dropped dramatically due to restrictions meant to reduce the risk of Covid-19 variants entering the country.
"There is potential for the pilot to quickly expand into a project consisting of thousands of units for more wide scale use to assist in quarantine compliance in Israel," said SuperCom , the company behind the technology.
Data has shown that Israel's vaccination rollout - considered the best in the world - sees two doses of the Pfizer shot cutting symptomatic Covid-19 cases by 94% across all age groups, and severe illnesses by nearly as much. Despite this, authorities are still on high alert as groups gather over holidays like Purim and Passover, which will occur at the end of the month.