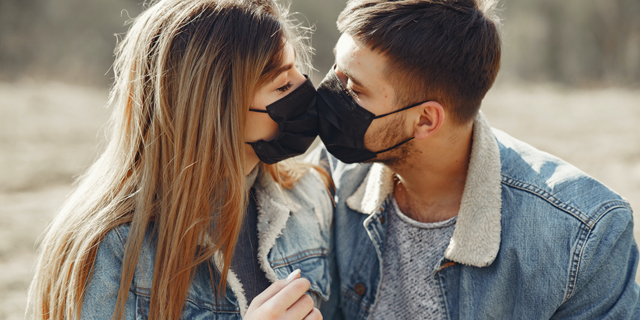 OkCupid data confirms it: Vaccines are sexy
Israel's citizens are being vaccinated at a record pace - just make sure to put your Covid-proof status on your dating profile
James Spiro
|
15:35 03.03.2021
Online dating app OkCupid has revealed data demonstrating how the dating world has responded to Covid-19. According to the app, it isn't just your job or height that is attracting the attention of potential mates - your willingness to get vaccinated also increases your chances of people matching or swiping right. In the last few months, there has been a 137% increase in the mention of 'vaccine' among those who are seeking a real-life companion.
After OkCupid added the question "will you get the Covid-19 vaccine?" to its platform, it saw that those who answered 'yes' get 13% more likes from potential partners. In Israel, 83% of users who answered the question intend to get vaccinated. Amazingly, 40% of Generation Z and Millennials have cited that they would cancel a first date in the 'real world' if their suitor didn't express an intention to also get vaccinated. The number jumps to 80% among members of the LGBT community.
While talk of vaccinations appears to be somewhat of a turn-on for young people looking for love, there is still an area that proves to be just as toxic on dating apps as it is on social media platforms: politics. In 2019, 53% of OkCupid users said they couldn't date someone with the opposite political opinion - with that number jumping up to nearly 70% in 2021. In total, 32% of OkCupid would rather share the same political beliefs with their partners than have good sex, suggesting the respondent has neither.
Dataclysm
: Who We Are (When We Think No One's Looking)" a book breaking down users' behavior and interests relating to love, sex, race, and identity. Perhaps it's time for a sequel. OkCupid was founded in 2004 and has helped millions of people find love across 110 countries. It does this by asking each user extensive questions pertaining to interests, ideas, feelings, or judgments. It then matches users based on an AI algorithm that believes they are well suited.