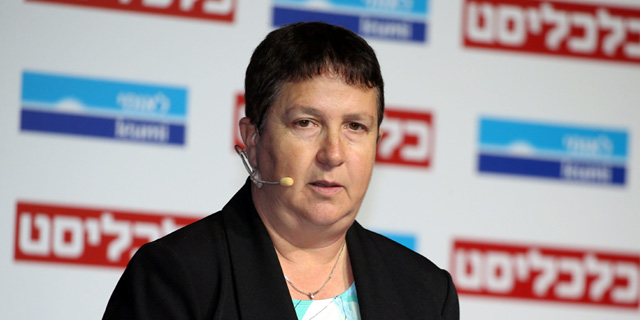 Aya Soffer named as new Director of IBM's Haifa Research Lab
"I'm excited to take on such a significant role at IBM with an influence that reverberates beyond technological research," says IBM's AI chief
Aya Soffer has been appointed as the new Director of the IBM Haifa Research Lab, replacing Oded Cohen, who will be retiring at the end of the year after 16 years in the position. Soffer will also continue in her role as IBM's VP of AI where she is spearheading the computing giant's efforts in understanding unstructured data, including image, video, speech, text, and multi-modal data.
IBM Research - Haifa is IBM's Research Division's largest lab outside of the U.S. Founded as a small scientific center in 1972, it grew into a major lab that leads the development of innovative technological products and cognitive solutions for the IBM corporation. The lab works with IBM development and services arms, partners with clients to answer their needs, and collaborates with universities to promote industrial research. Most projects today fall under Artificial Intelligence, cloud data services, healthcare informatics, and image and video analytics, alongside mobile, security and quality. The lab also focuses on the healthcare domain.
Before joining IBM, Soffer worked as a Research Associate at NASA, specifically the Goddard space flight center where she worked on digital libraries for earth science data.
"I'm excited to take on such a significant role at IBM with an influence that reverberates beyond technological research and even beyond the company's fields of activity," said Soffer. "I'm taking on a big responsibility to lead a lab that has grown generations of excellent researchers and groundbreaking studies and has been one of the pillars of Israeli technological research for decades. I'm convinced that we will continue to be a source of knowledge and professionalism, and hope that we can be a source of inspiration, curiosity and a drive for excellence for young women and men. Technology isn't a goal in itself, but is meant to serve humankind and allow it to solve humanity's biggest problems and deal with challenges and crises like the one we are experiencing today - and that is why we get up every morning and go to work."
Soffer was recognized this year as one of the most influential people in Israeli tech for her experience and impact on the local a global AI ecosystem.