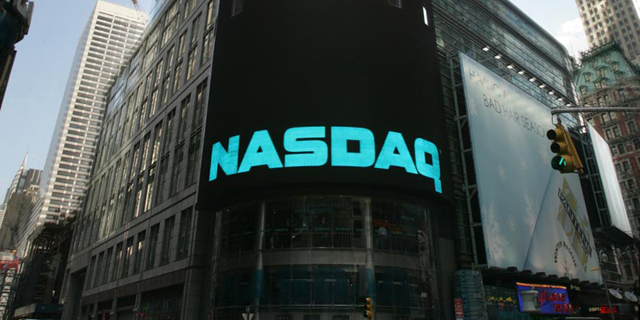 Will the new Israeli charge on Nasdaq end well and who are Israel's most promising Fintech startups for 2021?
Next Insurance to acquire AP Intego in a potential $500 million deal
Israeli companies are once again charging on Nasdaq, but will it end well this time? There are signs of a bubble, but the urgency is also the result of past experience and the understanding that such a wide window to the market can't remain open for long.
Read more
Next Insurance to acquire AP Intego in a potential $500 million deal. The Israeli-founded company will increase its SMB customer base to
200,000 and employee headcount to 550. Read more
Citi, Israel Discount Bank, and Visa announce Israel's most promising Fintech startups for 2021. One year into Covid-19, Citi, Israel Discount Bank and Visa, published the list of startups they are most excited about. Read more
Identiq raises $47 million series A with investments from Amdocs and Sony. The Israeli cybersecurity startup has developed a solution in which it enables companies to jointly validate consumer identities, payment details and other sensitive information without sharing or exposing any private data.
Read more
Blend raises $10 million to back expansion into business localization services. Fortissimo Capital doubles its previous investment in the company, formerly known as OneHourTranslation. Read more
OkCupid data confirms it: Vaccines are sexy. Israel's citizens are being vaccinated at a record pace - just make sure to put your Covid-proof status on your dating profile. Read more
Lumenis's surgical laser division sold to Boston Scientific for $1 billion. The buying company intends to maintain the division's operations in Israel. Read more
Israel R&D center developments feature large in Microsoft's annual Ignite conference. New tools for Teams and solutions for businesses to track their organization data across multiple clouds were among the new made-in-Israel products revealed. Read more
Aya Soffer named as new Director of IBM's Haifa Research Lab. "I'm excited to take on such a significant role at IBM with an influence that reverberates beyond technological research," says IBM's AI chief.
Read more
Women's Day 2021 | How I dared to grow for my role in the tech scene. Putting yourself out there takes courage and willingness to fail. But it's definitely not as scary as getting to the end of our career without even trying.
Read more
HR Post Covid | Siklu: "It is during trying times that a company culture is measured." Covid-19 caused massive disruption across nearly all industries. Here's how Siklu rose to the challenge and came out stronger than ever.
Read more
In wake of Covid-19 windfall, Fiverr to raise $700 million at $10 billion valuation. As the employment market fell into disarray, the freelancer marketplace platform thrived, reaching 77% growth.
Read more
Analysis | Kaltura's valuation is expected to hit $2 billion in its upcoming IPO. The company provides systems for broadcasting large conferences. Its revenues in 2020 reached $120 million, and it only recorded an operating loss of $8.1 million.
Read more