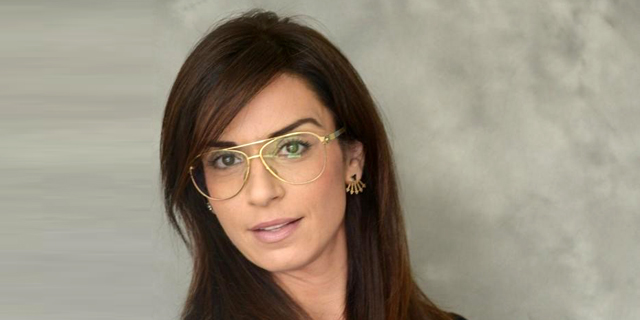 Women's Day 2021
Don't wait for the moment to come. Seize the moment
When you do something you're passionate about, out of a strong desire to succeed - you do it in the best possible way
Liat Avni
|
09:00 04.03.2021
In recent years women's integration in senior positions has been discussed extensively. Some people argue that women still carry the primary responsibility for childcare. Hence, the need to return home early prevents them from serving effectively in senior positions, which usually require long hours. Others argue that the entire system is not prepared to accept women in high-ranking positions. The patriarchal culture is deeply ingrained, making the glass ceiling as solid as a concrete one.
I'm not here to judge which of the approaches is right, but the fact is that in 1933, a Brooklyn-born woman was not hired as a judge assistant just because she was a woman. That woman is Ruth Bader Ginsburg, and instead of allowing it to discourage her – she became the most influential personality in the history of the 20th Century American law, through intelligence, hard work, and perseverance. Last September, we parted from Ruth Bader Ginsburg, the lighthouse that lit the way for countless women who believed: "If working harder will get me there, I will do just that."
A military commander once told me: "You need to respect the road that would lead you to success." What he said made me realize patience pays off. Respecting the process means respecting myself. Dedication and perseverance will bear fruit. The high-tech industry does not wait for anyone, not for women or men. If working hard is what it takes to move up the ladder, I will do just that.
I believe that when you do something you're passionate about, out of a strong desire to succeed - you do it in the best possible way; and you reflect it upon yourself and your surrounding. There is no "right" or "wrong" when it comes to decision making, you just need to be confident in your decision, stand behind it completely, and immerse yourself in the situation. This will free you to deal wholly and entirely with the challenge ahead. Say goodbye to worries regarding how others will perceive you. If you've resolved to attain a specific goal, go whole-heartedly with what it takes to get there. Satisfaction will come with success. My message to women is that there is no such thing as "sacrificing." There's only what you are prepared or not prepared to do. The boundaries differ from one person to another, woman or man. Once you have identified the thing you are passionate about, don't wait for the opportunities to come your way. Grab them. It is all up to us: our intelligence, capabilities, hard work, and patience. We can all be Ruth Bader Ginsburg. Liat Avni is VP Operations and Purchasing at the Taldor Group.