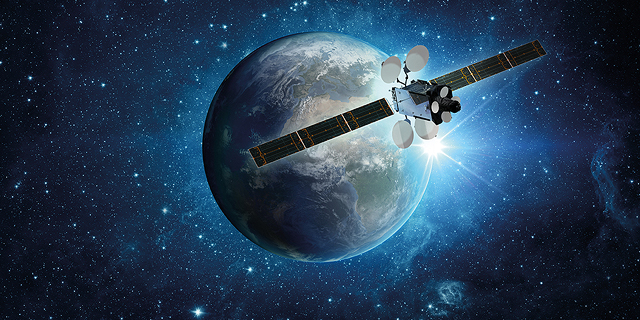 Interview
Spacecom provides satellite communication services to unserved communities in Africa
Spacecom, Israel's sole satellite communications provider, uses its digital satellites to reach remote territories, bridging gaps, and enabling health and educational services
Yafit Ovadia
|
16:24 05.03.2021
Israel's sole satellite communications provider, Spacecom, doesn't only work with Israeli satellite television provider, Yes, to supply Israelis with entertainment, it also utilizes its highly-advanced Amos-17 satellite to provide health and educational services to underserved communities in Africa. Spacecom is a satellite operator and service provider which possesses its own fleet that streams broadband television and internet services from space across Europe, the Middle East, Asia, and most recently, Africa. The company is publicly traded on the Tel Aviv Stock Exchange, and is one of the oldest and first to join the Israeli space tech ecosystem. While populated areas rely on cable and fiber optics to provide broadband services due to the lower price, satellites are rapidly becoming cheaper, and may be a more reliable alternative as they are constantly able to transmit data and aren't affected by terrestrial conditions such as natural disasters and power outages. The Amos fleet are geostationary satellites, meaning they are located above the equator, over the areas above Spain, Ukraine, the U.S. East Coast, and Africa.
The Amos-17's cloud platform can function as a "school" in the morning, a "clinic" in the afternoon, and as an "internet cafe" in the evening hours. "All you really need is a dish which is connected to the platform," he said, explaining that one small piece of the satellite can particularly help impoverished African countries.
As for education, Amos-17 has an e-learning platform which can be managed by countries' governments, who can transfer educational materials to teachers in remote areas, train new educators, and monitor lessons. "The satellite becomes a remote classroom, and all of the data in the cloud can later be downloaded and analyzed by educators," he said, and was carried out in for a Mozambique for a medical clinical facility.
Governments can also get on board, and issue birth certificates and manage population statistics, enabling them to govern remotely, and provide services for residents who don't necessarily live in major cities.