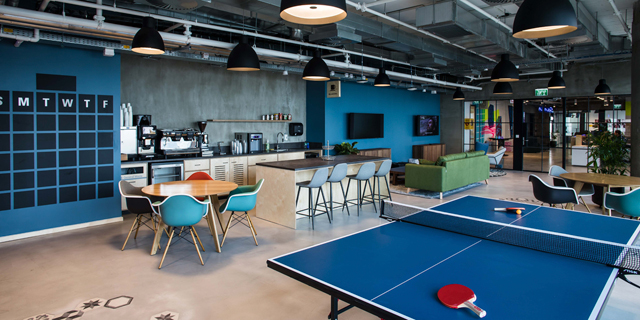 What are tech employees really seeking from their workplaces amid Covid-19?
The employment market has experienced its fair share of changes during the pandemic and those have affected employees' preferences as they come to select their next job
Maayan Manela
|
12:06 07.03.2021
Office kitchens packed with goodies, game rooms, company vacations and different benefits ranging from fitness classes to funding of surrogacy arrangements, these were all perks enjoyed by Israeli tech employees until a year ago. Since then, in what has felt like the longest year in history, a lot has changed. Besides the move to remote work, the employment market has also experienced its fair share of changes that are set to remain in place for the long-run, which has accordingly affected employees' preferences.
The benefits employees are currently seeking and what's important to job-seeking candidates has changed. The most important factors in selecting a new employer in the Israeli tech sector during the Covid-19 pandemic is salary and benefits, the work-home balance, and employment stability, according to a survey conducted by boutique placement company see.V among 400 tech professionals, mostly from the software sector. For example, in 2019, salary and benefits was only ranked third on the list of most decisive factors, a clear sign of a state of affluence in which candidates don't need to fight over the size of their salary. However, since the outbreak of the pandemic, that is no longer the case, with salary and benefits rising to first place with 70% of the votes. Work-home balance and employment flexibility came second with 61%, while trailing in third was employment stability with 51%. "Management and organizational culture" and "prospects of development and promotion," which used to rank higher in the list dropped to fourth and fifth place, respectively.
"It is natural that in a time like this the basic conditions like salary and stability are the most important factors to people. It is easier to think about promotion and development when you already have those basic conditions," said see.V CEO Ronen Engler. "That is why we were not surprised by the results. Similarly, the organizational culture is less of a factor when working remotely and the differences between the companies in this aspect get blurred. On the other hand, the fact so many people mentioned work-home balance and occupational flexibility is somewhat surprising as most of us are working remotely at this time. It turns out that the shift to remote work has highlighted more than ever the need for work-home balance as the boundaries have become completely blurred. This is especially true to employees who have families and are home with their kids during lockdowns."
The survey also showed differences between men and women and between the different age groups. For example, among women the work-home balance was ranked in first place, ahead of salary and benefits. Among men, on the other hand, the order was reversed. Similarly, among the
36-40 age group the work-home balance was ranked first, while for respondents in their twenties promotion and professional development were of added significance, and for those in their fifties stability was the most important factor.
In a survey conducted in the UK by Azura, the most sought-after benefit by employees was receiving a budget to fund the transition to remote work. In many tech companies, employees were given a budget of several hundred dollars in order to purchase equipment for their home. In second place was virtual fitness classes followed by emotional support via mindfulness, yoga or psychological treatment. Another benefit that has gained in popularity during the pandemic is a "pet vacation", which some companies in the UK have been offering their employees after they had adopted pets during the lockdowns. In fifth place was child care assistance, which has also become a popular benefit in Israel, with several companies offering to cover babysitter costs while the education system is closed in order to allow parents to work.