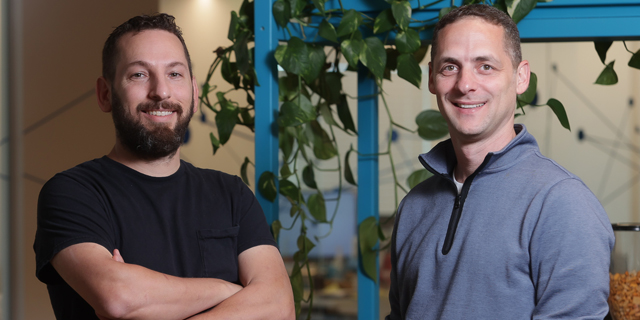 Online platform Webselenese acquired by Teddy Sagi's Kape in $149 million deal
The Israeli Webselenese, which has been bootstrapped throughout its existence, will provide Kape with significant online tools in the security and privacy sectors
Meir Orbach
|
09:34 08.03.2021
British-Israeli cybersecurity company Kape Technologies, controlled by Israeli businessman Teddy Sagi, is acquiring Israeli online platform Webselenese in a cash and stock deal valued at $149.1 million. Webselenese, founded in 2012 by Ran Greenberg and Ariel Hochstadt, has built up an independent privacy and security focused content platform that attracts over eight and a half million unique monthly readers in over 30 languages, with a particularly strong readership in North America.
According to Kape's report to the London Stock Exchange, it will be purchasing Webselenese for $149.1 million - $116.6 million in cash and $32.5 million in new shares.
Kape said it anticipates that the acquisition will support and improve the group's organic growth prospects in the fast-growing consumer digital privacy and security markets.
Webselensese saw its revenue increase by 91% last year to $64.5 million, with its unaudited EBITDA surging 204% to $30.7 million. Webselensese has been bootstrapped throughout its existence, and its two founders are its only shareholders. The company's headquarters are located in Tel Aviv and it employs 29 people in Israel and hundreds of freelancers across the world. The founders and all the employees are set to remain at the company following the acquisition. In December 2019, Kape acquired American software company PIA, which specializes in providing solutions to encrypt digital information mainly to ensure privacy on internet networks. PIA was acquired for $127.6 million in a combination of cash and shares, and was a significant move forward for Kape. Greenberg served as Director of Business Development at Elron and the Head of the Economic Department at Dun & Bradstreet Israel before founding Webselenese with Hochstadt in 2012. Hochstadt was the Gmail Marketing Manager globally for Google prior to the founding of Webselenese. Ido Erlichman, Chief Executive Officer of Kape, commented: "The acquisition of Webselenese is highly strategic for Kape, providing us with one of the most respected and far-reaching consumer privacy and security content businesses globally. By combining this deep level of consumer knowhow with our fast-growing product footprint, we believe the acquisition will be a force multiplier for Kape in our product development and customer reach. "This significantly earnings accretive acquisition accelerates our strategic objective of becoming the go-to brand for consumer privacy and security globally." Ran Greenberg, and Ariel Hochstadt, co-founders of Webselenese, added: "After working with Kape over the last few years we are excited to join forces to create a company which will be able to deliver on its promise to promote and provide digital privacy and security to consumers worldwide."