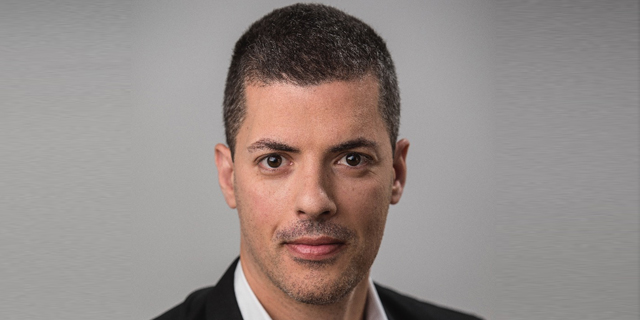 PayPal confirms acquisition of Israel-based Curv
The news comes after CTech reported on the estimated $200 million deal
James Spiro
|
17:26 08.03.2021
PayPal confirmed on Monday that it has agreed to purchase Curv, an Israeli producer of cloud-based infrastructure for digital asset security. The news follows an exclusive report
from Calcalist
last week detailing the estimated $200 million deal.
Curv, which is based in Tel Aviv, Israel, has provided a solution that makes sure cryptocurrency holders' private keys are never stored in one location but instead are distributed between cold wallets and cloud services. This eliminates the risks that are inherent in storing digital assets in one location.
Curv was founded in 2018 by Italy Malinger and Dan Yadin, who serve as CEO and CTO respectively. Following the acquisition, Malinger said that, "As a pioneer in security infrastructure for digital assets, Curv is proud to be recognized as an innovator and trusted partner to leading financial institutions around the world. Now, as the adoption of digital assets accelerates, we feel there's no better home than PayPal to continue our journey of innovation. We're excited to join PayPal in expanding the role these assets play in the global economy."
PayPal expects to complete the transaction within the first half of 2021. While financial details were not disclosed, it is understood to be in the range of $200 million-$300 million, according to a person familiar with the deal who spoke to Calcalist on the condition of anonymity. "The acquisition of Curv is part of our effort to invest in the talent and technology to realize our vision for a more inclusive financial system," said Jose Fernandez da Ponte, Vice President and General Manager, blockchain, crypto, and digital currencies, PayPal. "During our conversations with Curv's team, we've been impressed by their technical talent, entrepreneurial spirit, and the thinking behind the technology they've built in the last few years. We're excited to welcome the Curv team to PayPal." PayPal is used by more than 375 million consumers and merchants in 200 markets.
Editor Update: Curv was established at Team8. It's Managing Partner, Yuval Shachar, believes the Covid-19 pandemic has heightened the need for digital disruption in the financial space, adding: "We are proud of Itay, Dan, and the amazing team who lead the company and happy we had the opportunity to be part of their journey."