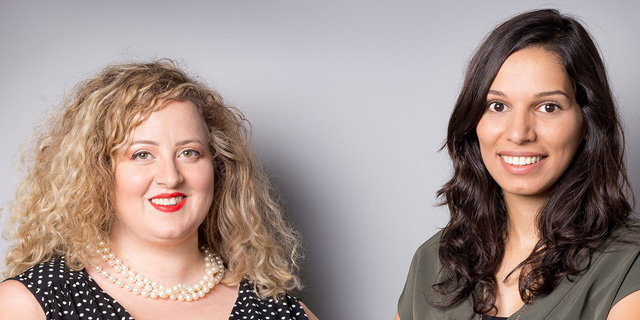 Study reveals majority of Arabs are blind to Startup Nation
According to a report by PresenTense with the support of Citi Israel, the country's Arab population's high tech sector isn't as exposed due to geographical challenges and perceived prejudices
James Spiro
|
16:01 11.03.2021
Israel may be garnering a reputation overseas as somewhat of a Startup Nation (and increasingly, as a nation of scaleups), but its own reputation is getting lost by some of its own citizens. A new report from PresenTense with support from Citi Israel has shown that 64% of Arabs surveyed said they had never heard of Israel's high tech industry, or the startups within it. The report contrasted that figure by highlighting that 88% of its Jewish population were actively exposed to it.
The report, which was conducted with the help of the Independent Opinion Research Institute, highlights a variety of issues that may be contributing to the large disparity between Jews and Arabs and their access to high tech, and high-paying, jobs. The research identified three key barriers that the Arab community primarily faces when attempting to penetrate the ecosystem: a lack of resources and budgets in Arab localities geared toward education; a sentiment that Jews prefer to hire within other members of their own religion, and general cultural differences between the two communities.
The research also highlighted how there is a lack of exposure to role models for Arabs in the Israeli tech community, especially in regard to entrepreneurship. Out of all those surveyed, 78% of Arabs claimed they had no personal acquaintance with entrepreneurs or the high-tech scene, compared to 62% of Jews who could claim a direct acquaintance. Shockingly, even though the Arab community makes up 21% of the country's population, only 1% can say they work in its billion-dollar tech industry.
"The survey reflects an awareness that the fields of entrepreneurship and high tech can be an engine for economic prosperity, but for many, integration into these fields remains out of reach due to persistent social gaps and barriers," said Dr. Dahlia Scheindlin, who conducted the research for PresenTense. "Despite rising education levels in this community, and despite awareness and the desire to take part in this ecosystem, many members of Arab society still worry about encountering racism and prejudice, whether as entrepreneurs seeking fundraising or individuals interviewing for positions in the high tech industry. Both senior and entry-level applicants are wary."
The study's conclusions are grim: while non-ultra-Orthodox Jewish entrepreneurs are frequently exposed to opportunities through networking and the military to study and later pursue high-earning jobs, the Arab community faces suspicion, lack of education, and a corridor of closing doors for networking with thought-leaders and entrepreneurs.
PresenTense is a non-profit that aims to bridge the gap between communities by promoting equality and equity in Israel's entrepreneurial tech system, Startup Nation. It achieves this by running programs and events designed to raise awareness, offering opportunities for Israel and its nine million citizens.