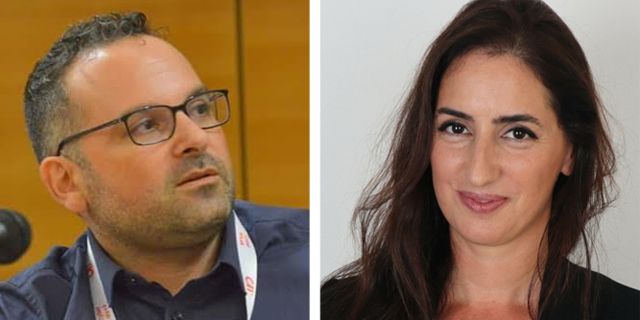 The Israeli startup helping fleets navigate the stormy waters of cybersecurity at sea
Cydome Security aims to provide a cyber solution to seamlessly safeguard the maritime IoT ecosystem
Allon Sinai
|
23:23 20.03.2021
Maritime threats have returned to the headlines over recent weeks, with more and more reports revealing that the semi-covert war between Israel and Iran is being waged on the seas, almost as often as it is on the ground and in the air. According to a report by the Wall Street Journal last week, Israel has bombed at least a dozen ships en route to Syria in the past two years, most of which were smuggling Iranian oil. This came on the back of the revelation that an Israeli-owned ship, the Helios Ray, was attacked in the Gulf of Oman last month and with Israeli officials pointing at Iran as being responsible for the recent tar spill that ravaged Israeli shores. While traditional means like sea mines are the likely weapon of choice in most of these attacks, cybersecurity in ships and tankers has also recently been brought to the fore due to the major implications such a breach could have.
Ayalon said Cydome is putting a special emphasis on research and the need to identify threats and possible solutions, including how to conduct disaster recovery when necessary.
"This is a critical year for us with the regulation now in play so we are setting ourselves very ambitious goals and are hoping to complete many installations. We have a very respectable pipeline," he added. "We want to continue and grow, also from a technological standpoint, with autonomous and remote-controlled vessels also becoming integrative parts of many shipping companies. We see ourselves as the leader in end-to-end protection for naval vessels." Both Ayalon and Sincai stressed how Cydome considers itself a partner of its clients and not just a service provider. "We don't just approach it as a sale. We want to work together and we try to help with matters unrelated to cyber as well when we map out their needs," said Yehuda. "Our emphasis is to work with the client," added Sincai. "To understand from the client what is more crucial to them and not just provide a ready-made solution. There are many clients which we helped address vulnerabilities they weren't even aware of. We not only help neutralize outside threats, but also internal issues like employees who aren't taking the right precautions. Our solution is designed around the ship. The regulatory aspect is always evolving so we need to make sure that our product is also adaptable. Our solution is custom-made and is continually being built up."