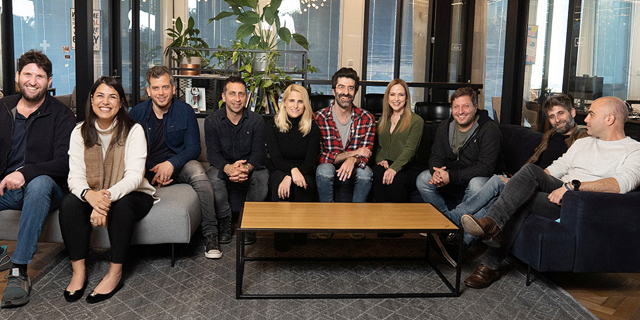 IronSource shareholders and employees on their way to a $1.5 billion payday
The company will raise $2.3 billion at an $11 billion valuation through a SPAC merger with Thoma Bravo
Sophie Shulman
|
23:29 21.03.2021
Tel Aviv-based web and mobile monetization company IronSource is heading towards the largest-ever public issuance by an Israeli company dwarfing even
eToro's record
from last week. The company will raise $2.3 billion at an $11 billion valuation through
a merger
with a special purpose acquisition company (SPAC). $8 billion of the total will be invested in the company and an additional $1.5 billion will be used to purchase secondary options, spelling a huge payday for IronSource's founders, early investors, and veteran employees. Speaking to Calcalist on Sunday, IronSource executives stressed that all 850 employees, 650 of whom live in Israel, possess options. The other significant benefactor of the SPAC IPO is Viola Ventures, Tal Barnoach's Disruptive VC, 83North, Leumi Partners, businessmen Haim Saban and Len Blavatnik, advertising leaders Reuven Adler and Eyal Chomski, and Clal Industries. According to the company, none of the previous ackers is set to actualize their entire stake, rather they will actualize their portion and retain their relative share (pro-rata). With the new deal, IronSource shatters the record set only last week by eToro, which announced it was raising $800 million at a $104 billion valuation. The eToro deal also features a secondary options component, only for a far more modest $300 million.
acquired Shlom Kramer's information security company
Imperva Inc. in January 2019. IronSource was founded in 2011 by Tomer Bar-Zeev, brothers Itay, Roi and Eyal Milrad, Tamir Carmi, Arnon Harish, Netanel Shadmi, and Omer Kaplan. Bar -Zeev still serves as its CEO and the rest of the founders remained on as senior executives. Orlando Bravo, the founder and managing partner of Thoma Bravo, will join ironSource's Board of Directors at transaction closing.