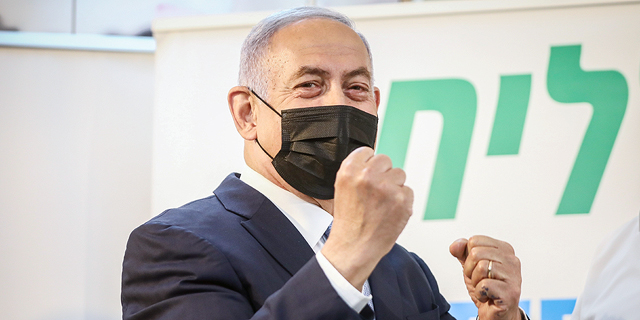 Will world leading vaccination drive be enough to extend King Bibi's reign?
Israel's longest-serving leader hs been highlighting his role in turning high-tech Israel into a "vaccination nation" but lst polls show no clear victory
Reuters
|
11:08 22.03.2021
Prime Minister Benjamin Netanyahu has claimed victory over Covid-19 by making Israel a "vaccination nation". Even that may not be enough when voters wearing mandatory masks cast their ballots in an election on Tuesday. Netanyahu, who turned Israel's world-leading rollout of vaccines into a showcase of his campaign in the country's fourth national poll in two years, gave a measured assessment of his chances after the latest opinion polls pointed to a close race.