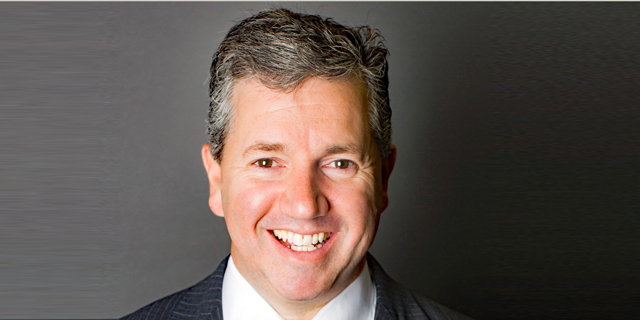 Interview
BrainsWay aims to treat Covid-caused depression by "jumpstarting" brain
The Israeli medical device company's noninvasive technology streams electrical currents to patients' scalps to help those struggling with depression or other neurological disorders
Yafit Ovadia
|
16:16 23.03.2021
One Israeli medical device company is making headlines with its innovative method to treat neurological conditions such as depression and obsessive-compulsive disorder exacerbated by the coronavirus (Covid-19) pandemic. BrainsWay uses a unique form of transcranial magnetic stimulation (TMS), where an alternating magnetic field is used to stream an electrical current at a specific site of the brain through a stimulator that is affixed to a magnetic coil and a patient's scalp. BrainsWay's updated version of TMS allows its magnetic signals to penetrate the brain both broader and deeper, healing or alleviating the disorder. "We're working on treating the most difficult patients - those who all other attempts have failed - and are seeing positive response rates 70% of the time," BrainsWay President and CEO Dr. Christopher von Jako told CTech. The coronavirus has simply inflamed the percentage of depressed individuals in general, since they are either feeling poorly since they came down with Covid-19, lost a loved one, lost a job, are experiencing financial hardship, or anxiety of some sort coupled with social isolation. The most affected group, he noted, were 18-25 year olds or Gen-Z, who were most accustomed to socializing without limitations.
Treating the outliers of traditional treatment
Depression has been exacerbated since the coronavirus (Covid-19) pandemic took root, and is spreading. According to recent statistics, every year 17 million people are diagnosed with episodic depression in the U.S. and while many see a psychiatrist and are prescribed medications, for some, they do prove ineffective. "Traditional treatments, such as medication and therapy will not work for about six million people, or one third of those who suffer from depression in the U.S. Some consider undergoing electric compulsive therapy which is highly invasive, and also gets a pretty bad rap," he said. "That's why TMS is such a great alternative, it's non-invasive, doesn't require anesthesia, is tolerable and has very few side effects," he explained, adding that the treatment feels a bit like "a knock on the head," and the worst patients may experience is a headache of some sort. Von Jako explained that often patients with other neurological diseases, such as Parkinson's Disease, later develop signs of depression too, as they struggle to live with their illness and deteriorating abilities. The company has recently received FDA clearance to treat smoking addiction, and has obtained clearance in Europe to treat post-traumatic stress disorder (PTSD) and Parkinson's disease. In addiction patients, the electric currents signal to the brain to be "less excited," and work to diminish the compulsion, he explained. "Our product has changed the paradigm for treating patients, it gives them another tool or option," he relayed.