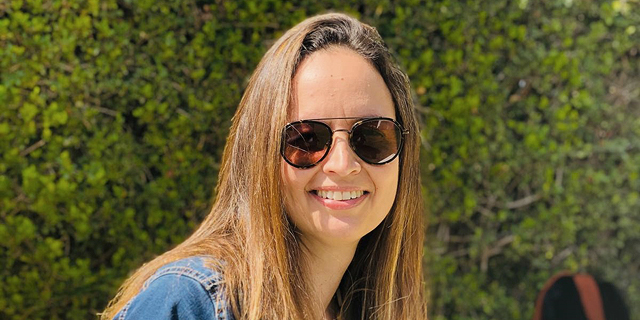 HR Post Covid
Covid-19 has made office interactions more formal, Cadence has found
Popping into someone's office is not the same as carefully drafting an email, which makes communication that much more difficult
"One of the major challenges of working from home lies in the fact that people had to get used to having more formal interactions with others," said Nurit Carmel, Human Resources Manager at Cadence. "Before 2020, you were able to bump into someone or pop your head in their office, but now every small question or any idea you may have requires sending an email or setting up a meeting."
According to Carmel, the transition from in-person to digital correspondence can have a negative effect on the company "Even sending an instant message is harder than just going to someone's desk, so some might start to think twice if they want to do it," she added.
Cadence is a pivotal leader in electronic design, building upon more than 30 years of computational software expertise. The company applies its underlying Intelligent System Design strategy to deliver software, hardware, and IP that turn design concepts into reality. Cadence customers are the world's most innovative companies, delivering extraordinary electronic products from chips to boards to systems for the most dynamic market applications, including consumer, hyperscale computing, 5G communications, automotive, mobile, aerospace, industrial, and healthcare.
Number of employees/location: 300 employees at two sites in Israel—Petach Tikva and Haifa. Professional background of HR Manager: I joined Cadence 13 years ago, and since then we've tripled the number of employees in Israel through natural growth and acquisitions. Prior to Cadence, I worked as the VP HR at Visonic. On a scale of 1-10, how much did the coronavirus pandemic disrupt operations at the company? Cadence has a people-first philosophy that shapes our company culture and drives how we run our business. When faced with the challenging, unprecedented nature of the pandemic, we adapted rapidly to ensure the safety, health, and well-being of our employees, customers, partners and communities. Understanding the risks, and our role in curbing the spread in our communities, we transitioned the vast majority of our employees to remote work for the better part of 2020. We had a work-from-home policy long before 2020, in which employees could choose to work partially from home. This means that the company had the correct infrastructure in place for us to be able to handle, and even flourish, under the current circumstances. Whether we are working in or out of the office, we ensure our customers have the tools and support they need to be successful, and we've continued to deliver amid this remote working situation. What interesting technological tools do you use in employee management/recruitment? We use a web-based platform as our main mode of communication with employees and for recruitment. When we started working entirely from home last year, we had to train managers on how to recruit remotely, and we also had to get used to it ourselves in HR. We have found out that although we prefer to interview candidates face-to-face, it's also working quite well with our remote setup. We've recruited many excellent people whom we have only seen from the shoulders up. We recently initiated weekly "HR Open Door" and "IT Open Door" virtual meetings for all employees so they can feel free to join the virtual "room," ask questions and bring up anything that is on their mind— just as they did when we were in the office. We also have an employee recognition system that allows internal employees to reward coworkers for their contributions to the company. What positive and/or negative impact did the outbreak have on the human capital of the company? As a global company, we have many teams that work together from across the globe. Having to adapt to a new normal in 2020 enabled teams to work much closer together. Many employees have commented on the fact that they actually feel closer to their international team and that cooperation has been at its finest. There is less "I" and more "we" now. We are also happy that events have become more global as they are now virtual, and all employees can be part of many international launches and events, regardless of whether they are located in Haifa, Petach Tikvah or at our headquarters in San Jose.
Many of our employees thrive on working from home and have enjoyed the flexibility. However, not all our employees have an easy time working at home, and figuring out how to make the "work-life balance" easier is one of our biggest challenges. One of the ways we do this is by offering global days off, when Cadence closes its offices around the world and gives employees time to rest and be with family. We know our employees miss having the casual coffee breaks and office events, and we try to compensate by having periodic virtual events that cater to all family members, such as magic shows, comedy events, and more. It's great to have all family members be part of the company's events, and we think our employees also enjoy the pastimes we provide for their children.
What are the two major challenges you are coping with these days? I feel that one of the major challenges of working from home lies in the fact that people had to get used to having more formal interactions with others. Before 2020, you were able to bump into someone or pop your head in their office, but now every small question or any idea you may have requires sending an email or setting up a meeting. Even sending an instant message is harder than just going to someone's desk, so some might start to think twice if they want to do it. As an innovative and open company that strongly believes in the importance of interpersonal interaction to facilitate brilliant new ideas, we face this challenge head-on in several ways so we don't miss any opportunities for brainstorming and learning from each other. Are you actively recruiting? If so, what is the process and where can the applicants find you? Yes, we are looking for many diverse positions for our offices in Petach Tikvah and Haifa, both in software and hardware development. You can find all the open positions
here
: Which changes forced upon you by the circumstances will stay in place after Covid-19 is over, and which are you most eager to revert back to normal? Even though we already had a practice of working from home, we have learned that this extra flexibility in work hours has turned out to be a great asset to our company. As global Cadence offices have had employees working from home, "local barriers" have been reduced, and global teams have gotten much closer. I believe that these global working relationships that we've built during this new way of working will carry on for many more years to come. While working at home has shown several benefits for employees, for some it has been and still is a challenge. We do miss each other and our face-to-face interactions. We are human—I really believe that nothing can replace a face-to-face meeting, but we are all working through it together each day.