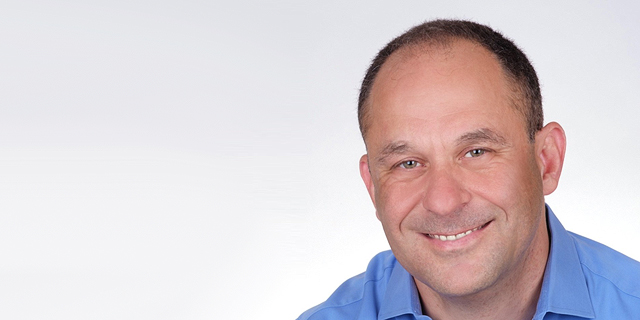 Appointments
Visa and Capital One alum Cetin Duransoy named as COO of Israeli fintech company Fundbox
Fundbox has experienced accelerated growth during the Covid-19 pandemic and is reportedly eyeing a Wall Street offering in the near future
Israeli fintech company Fundbox has named Cetin Duransoy as its new Chief Operating Officer. The company said Duransoy, who comes to Fundbox from Visa, where he was the company's Head of Global Installment, will be responsible for "scaling and overseeing the growth of the company's credit business." The announcement comes one month after Calcalist
revealed that Fundbox is on its way to Wall Street via a SPAC
. According to the report, the data-based credit startup is in negotiations to merge with a SPAC to raise $300 million at a $1.5 billion valuation.
Prior to joining Visa, Duransoy spent 15 years at Capital One, where he held various leadership roles both in the credit card division and retail bank, including the Small Business Lending and Deposits teams.
"Fundbox is a lifeline for small businesses, unlocking billions of dollars in working capital that are held up every day in unpaid receivables," Duransoy said. "Our connections to small business bank accounts and invoicing systems, plus our deep integrations with systems used by millions of small businesses, give us an unmatched perspective on the health and growth potential of all kinds of B2B small businesses." Based in San Francisco, Duransoy will oversee the Credit, Risk, Direct Acquisition, Partner Acquisition and Customer Operations teams and report to Fundbox CEO, Prashant Fuloria. His appointment comes on the heels of other recent senior hires from companies including PayPal, Atlassian, and Khosla Ventures. "Fundbox is poised for rapid growth as we approach a uniquely significant opportunity, which is to support the recovery and expansion of the small business economy as Covid-19 recedes," said Prashant Fuloria, CEO of Fundbox. "The addition of Cetin to our executive team reinforces our relentless commitment to support small businesses through fast access to trusted financial tools." Fundbox developed a platform that enables small and medium enterprises to quickly receive credit lines based on future invoices, with the approval process being carried out by artificial intelligence tools. The solution is meant to enable businesses to better handle cash flow issues and neutralize the effects of delays caused by delayed payments. The company has a network of 300 businesses in the U.S., that receive loans ranging from $10,000 to $100,000. The company is estimated to have loaned out an accumulated $2 billion. Its business model is founded on rapid processing and risk assessment of the applying enterprise in order to bypass the relatively slower banks and in return receive a clearing fee ranging from 2-4%. The difference in speed is significant, with Fundbox taking a minute or two, compared to weeks in the case of a bank. Fundbox has raised a total of $453.5 million to date. In its last financing round, which was completed in May 2020, it was valued at close to a billion dollars. Fundbox was able to raise $200 million in a round led by MUFG Innovation Partners Co., Ltd., the corporate venture capital arm of Mitsubishi UFJ Financial Group (MUFG), Japan's largest financial group and the world's fourth-largest bank holding company. The company's existing backers include German insurance giant Allianz and venture capital funds Khosla Ventures, Spark Capital Growth, and Hamilton Lane.